ANTI FEMINISM new DVD "死染" (Shizome) will be released at 2022/08/31 (3000yen)
So weird I've been looking into them again lately what a coincidence.
The DVD will be released by Anarchist records (which I had no idea still existed, btw). It has the music videos for "Shizome" and "Nejireta omae", and live footage.
Cover art: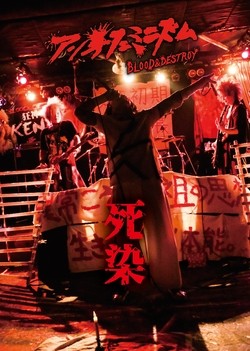 Anarchist Records Is basically when Kenzi uses his own equipment to produce records. Guessing