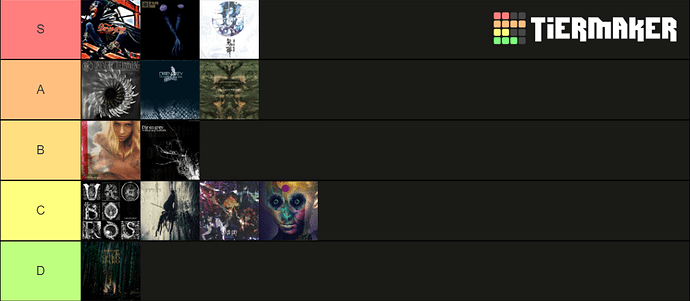 Here mine hon. Disappointed a lot of you don't like six Ugly.

But at least we can all agree that DSS is shit.
Arguably, the band cared more about their message, musical style, and overall aesthetic during the DSS era than almost any other. It's fine to not like the album, but to say they didn't care is laughably wrong.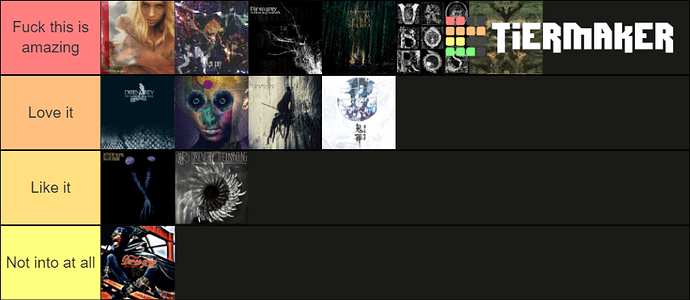 All the Albums/EP/Singles are really especials, but it depends about the mood that I'm in the moment.
I don't have any Dir en Grey album I genuinely dislike, so just did the hierarchy when the lowest rank is just "OK"

I'm sooo pissed off to see DSS is underappreciated (or hated) like that…
But somehow it makes me love it even more.
For me its undeniable magnum opus of their discography. I mean, off-the-charts amazing.
It's the culmination of everything they've been trying to do all along.
DSS is when the creative juices in DEG peaked.
Listening to Kisou made me think of a reality where Sea of Retards could have been real.
Why doesn't this site have a downvote button?
Because negativity is negative and we are a culture of sensitive snowflake yes-people.
I believe this answers your question.
that's a good way to sum arche up tbh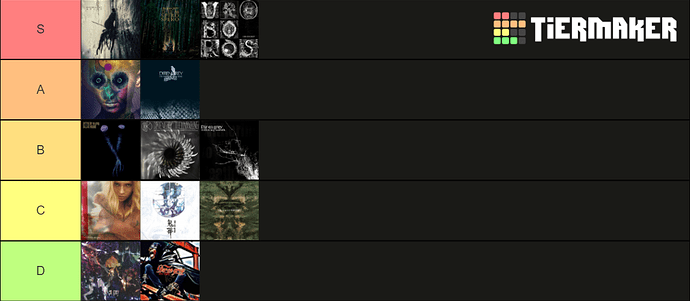 I joined to share my opinion. This is undeniably the most objective truth there is. If you don't agree I'm sorry sweaty but your wrong lol
Gotta say it's hard for me to listen to older DEG because it feels more "by the numbers" so to speak. The Uroboros/Dum Spiro Spero/Arche trilogy is perhaps the strongest they've been, and probably will ever be. There's not a single second wasted in those records. There's also an issue with sound, imo. DEG's production has always been so-so to downright bad, both in studio and live. When they started working with western producers they got an idea of how a record should sound (let's ignore the brickwall because what isn't these days). However I do think Uroboros lost all of its soul when it was "remastered", mostly because the rhythm section lost al of its punch.
I love the comment about Kisou making you think Sea of Retards was real. In fact I kinda subscribed to this because of it. You nailed it!
There's not a single second wasted in those records
Arche
lol