Blockquote Let's Go MAKOTOØ'S a band formed by a super trio Makoto Takahashi (ex.BOØWY), Masaki Hayashida (ex.ODD-BOWZ), and Hideki Sakakibara (ex.De-LAX). On January 23rd, the trio held a press conference to announce their 1-year limited band. This time JROCK'N'ROLL will ask them also a few questions to promote this amazing band.
First of all, thank you very much for this interview opportunity. I know Hideki and Masaki from previous chats etc, but I've never spoken to Makoto-san before, so nice to meet you!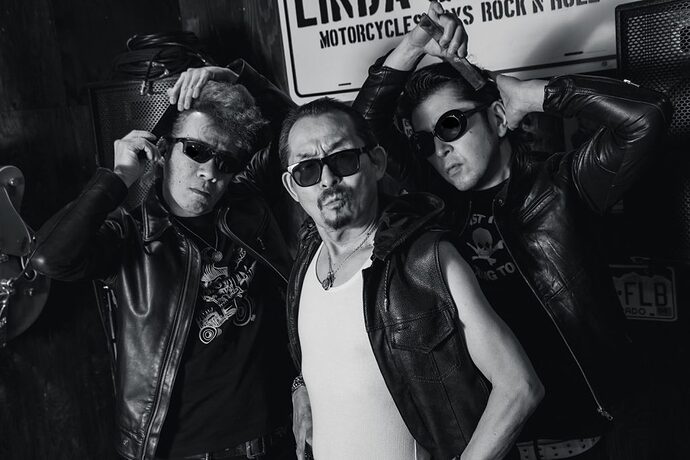 ーー Well, you guys started this band because "you wanted to return something to LOFT." Please tell us some stories from the past. How has LOFT helped bands in the past?
Hideki: In my time, appearing at Shinjuku Loft had a strong meaning for a bandman's status. At the time, when I was still a teenager, all bands were crazy about appearing at LOFT… (If you're looking around right now, there are almost no live houses with such a "status"). Whenever you go to Shinjuku LOFT, you will always find new stimulations and also brand new encounters will be born. Back then it was a place that was probably the "source" of "Tokyo's culture".Such an amazing place must stay around for our young musicians who will follow our footsteps… Shinjuku LOFT is a Legacy place that reminds me of my mission; that I have to leave a "stamp" behind.
ーー So, does your activity really last for only one year? If this year will be a big success, will you consider to keep going?
Hideki: Of course, it is possible to continue… as long as "venues" need our support it's okay, it ends when they don't need our support anymore (laugh).
ーー Last year in August, you guys appeared at the live stream "KEEP the LOFT 2". The show was stunning. For that day, how did you guys gather together? Who's idea was it to play as a "one day band" for that live stream.
Hideki: LOFT offered me the opportunity to do a special session. Then I contacted the current members of MAKOTOØ'S, and that's how it all started.
ーー The February 20th live was really cool, I really enjoyed watching it. Could you tell us some episode of this day?
Hideki: We all were sooo nervous… because it was our first time playing seriously as a band and not just as a session.
ーー The first LIVE, the setlist was focused on the early songs of THE BEATLES. Are you thinking of creating an original song in the future?
Hideki: Right now, we're not thinking about creating original songs, but it might be fun to have a MAKOTOØ'S original theme song? Something like; "Hey!! Ho!! Makoto!! Hey!! Ho!! Makoto!!"(laugh)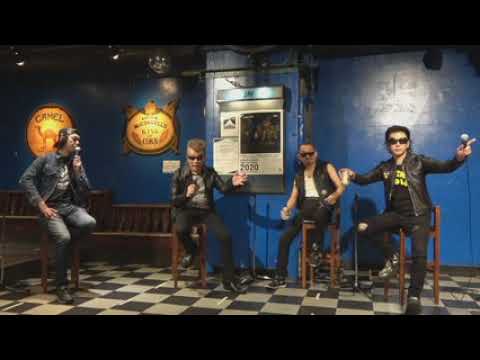 NOTE JRNR: Please keep an eye on JRNR, I'm currently translating this video & some bonus!
ーー What can we expect from the future live shows? Could you reveal something?
Hideki: We have a show planned for April 30th! Please check our SNS for the latest info!
Tokyo Ichigeki NITE 2021
【LINE-UP】HIDEKI&HARDPUNCHERS / MMS R&R ENGINEERING / Let's Go MAKOTOØ'S(Guest vocalists: Yoshito Nakamura(横道坊主)、Yoshiaki Okada(THE MINKS)、AKIRA(from Luv-Enders))/ DJ:ASARl(tulip beer)
【DATE】2021/04/30(FRI)
【TIME】OPEN 18:30 / START 19:00
【VENUE】Loft X Koenji
【TICKET】前売¥3,000 / 当日¥3,500(別途ドリンク代¥600)
<REMARKS>
※Limited to 50 people. Sale will end as soon as the capacity is reached.
※The performance may be canceled depending on the request from the government. In that case, only streaming will be held.
※Ticket reservation: makotoos-2021@pieces-inc.co.jp
Please enter: [Schedule / Venue], [Name], and [Number of tickets you want].
<STREAMING>
【PRICE】 ¥2,000 / via twitcast URL
【Planning and production 】Pieces-inc.co
Please continue to read on jrocknroll.com for much more extras, which can't be put in via jrockone!