New band "Ms.EVA" has formed
More informations at 2022/06/01
finally a decent band name but too bad they look boring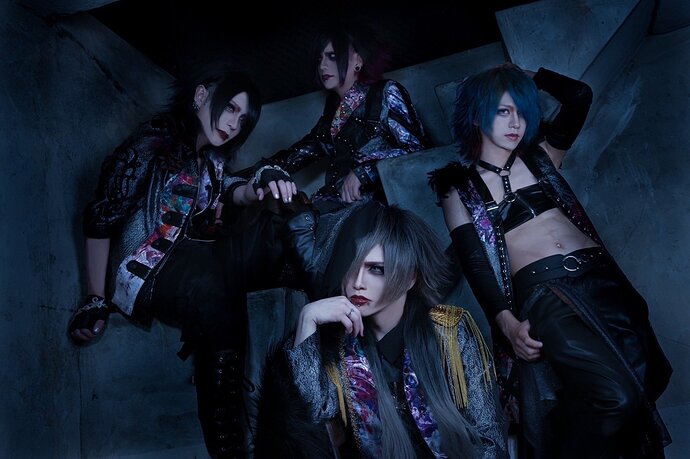 "Ms.EVA" members:
Vocal: 紗七(Sana) (ex-DE/CLIO)
Guitar: 雹夢(Hakumu)
Bass: I.O. (ex-DE/CLIO)
Drums: にぃ(Ni) (ex-ALCYON)
ex-MEJIBRAY roadie → Re:sire (as MAi (舞)) → MIURA AYME (ミウラアイム) support , I.V.Y. support → Kaitou Sentai NUSUMUNGER (怪盗戦隊ヌスムンジャー) support
they will also hold their first live on 7/11 at Holiday Shinjuku and officially start activities on 10/25
I was enjoying this until the vocals began… unfortunately not really for me.
The drumming is excellent and I love how prominent it is in the mix.
Oh I knew I recognized the voice, cool, I liked DE/CLIO and this seems like it will be similar.
I'm into it, sadly the single is only live-sold.
Thier first single will be distributed at their One-man live event "GOSPEL" at Ikebukuro Edge on 2022/10/25 for 1000 yen
Tracklist:
福音(Gospel)
18th トルソー (18th torso)
Evanescent
Ms. eva has now released their music digitally as of 02/25/2023. It is now avaiable for under various streaming services and for purchase. Please support the official band. Thank you.