New project "Suuuicide note" has formed.
The 1st digital single "Suicide memory." was released on 2020/12/01. The 2nd digital single "廃姫" will be released on 2021/01/13 and the 3rd digital single on 2021/02/13.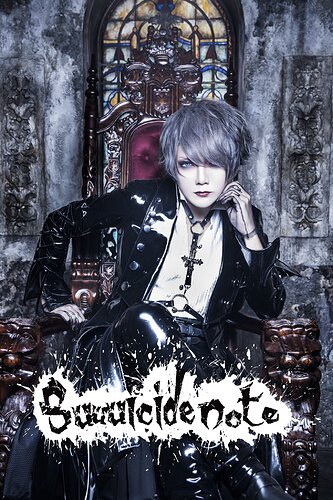 "Suuuicide note" members:
Vo.Ai (ex.VAN9ISH, TEARCiTY)
-support team.-
Gt.嫉-shitsu- (ex.篠突く雨(Shinotsuku Ame), Fi'Ance.)
Gt.masaki (ex.the Dice)
Ba.翼(Tsubasa) (ex.DIMLIM)
Dr. ???