Hi JRO! Psychedelic Violence is a fanzine history of visual-kei, a project I've been working on the conceptual bones of off and on since about 2013 and decided in 2019 to convert it over to a quarterly(ish) zine format and share it with the world!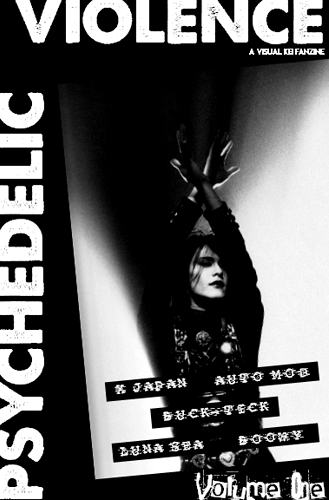 The inaugural issue is 40 pages of narrative history, photos, album reviews and more, tracing the genre's inception from 1982 to 1991, starting with Boowy and the ensuing '80s "band craze", the advent of Japanese goth, the emergence of VK pioneers X and Buck-Tick and their rise to stardom, and concluding with the debut of Luna Sea.
Issue two is 52 pages covering the years 1992 and 1993 and catalogues X's epic 29-minute Art of Life, the emergence of Nagoya-kei, the movement away from an Extasy-dominated heavy-metal vision of VK as bands like Kuroyume and L'arc~en~Ciel come on the scene, and the emergence of hide as a 90's cultural icon.
The zines come with an optional accompanying cassette mixtape so you can follow along on your stereo, and also include a link to a digital version of the mixtape as well.


The zine is available for purchase at psyvifanzine.bigcartel.com and I'm on twitter and instagram @ psyvifanzine.
Shipping is included for orders placed in the US, and I'm happy to set aside issues for mailing in a bundle once 4 or 5 come out for international folk who want to save money on shipping. Simply choose "Antarctica" as your shipping destination and I'll start a bundle for you!
The zine will be released ~quarterly, with issue 3 coming out this Halloween, and will cover 1994. I'm looking to cover basically through the first VK "crash" of 2003/4, and expect that the entire project will be between 10 and 12 issues long. Thanks for checking it out!