SONS OF LIBERTY Gt.itsuk! has been fired.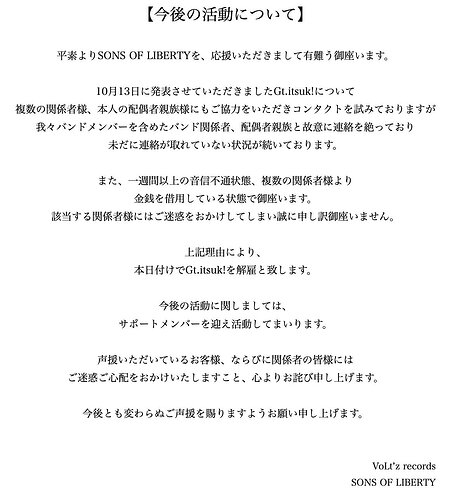 Source: https://twitter.com/official_S_O_L/status/1716046760936976482
he broke contact with the band back on 10/13 and he also intentionally cut off contact with his spouse/girlfriend's family as well, and apparently he also owed money to several people
fuck this dude
wtf is with these bandomen hauling ass and taking/owing people money? Its kinda cowardly.