梟(FUKURO) just posted their new look + clip.
https://twitter.com/FUKURO_OFFICIAL/status/1516371083695632390
https://twitter.com/FUKURO_OFFICIAL/status/1516371123537330176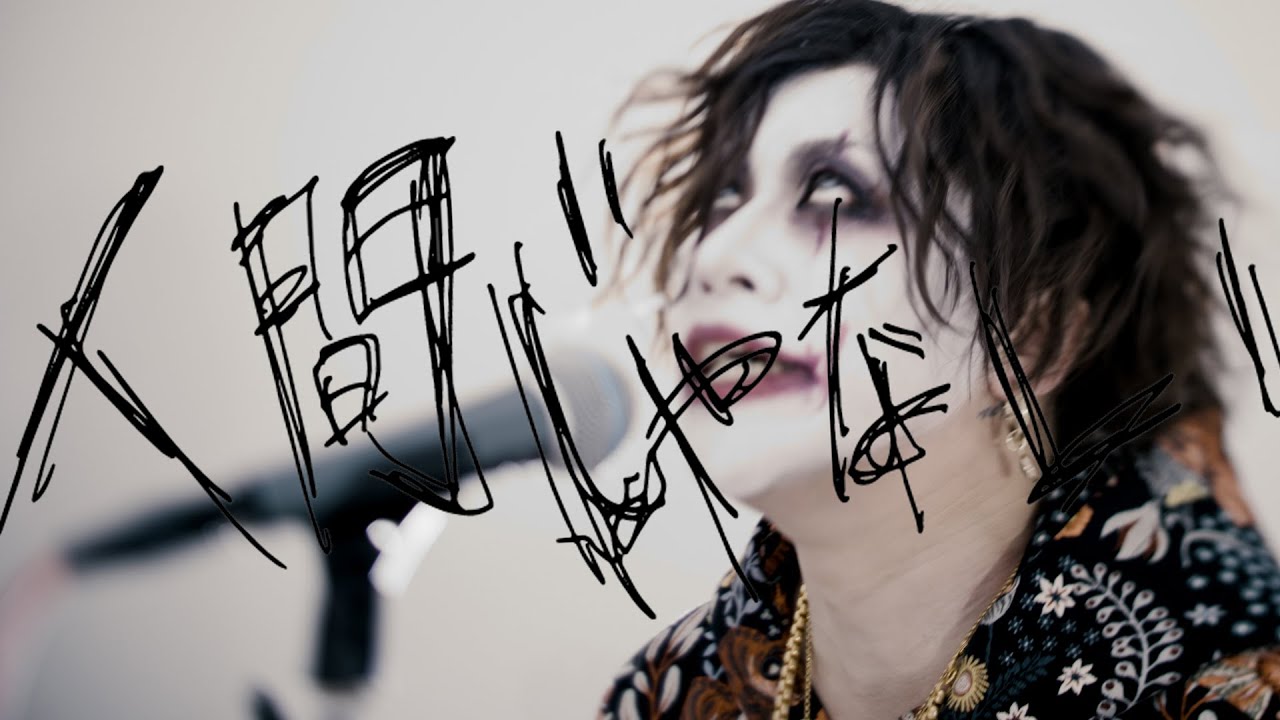 Still love what they're doing but I can't stand the vocals that clearly sound out of the mix. As a vocalist, Yosh should pay attention to that part.
I somewhat have the feeling that he doesn't know what direction he wants to take. I really like the Visuals but the song is pretty dissapointing and not the way I have hoped they would bring something punk/rock like in their discography
I was hoping for a new song

That's my favourite song from their latest EP
You know, as I am personally in a band that doesn't really fit in a subgenre and where we'd surely get that kind of comment about the direction, I'd tell perhaps their lack of direction is the way they want FUKURO to be. I mean, they won't stick to jazzy bar piano songs forever, as they surely will bring more punk/rock in many other approaches.
You should hear our upcoming 5 tracks EP, we bring to each song a different direction to the one

Ahh yes, we have 2 DADAROMA now
Sounds like the vocals and the track belong to two different songs. I was a huge Yoshiatsu fan for years but I can't sit through more than 15 secs of a Fukuro song.
New look is alright, tho it seems they're kinda tailing behind MADNA. Maybe Yoshiatsu had a change of heart and wants more party into his sound. Clown kei is my jam


Ningen janai is pretty ok I guess. The production on the whole EP sounds like it was recorded live in one take. Now that's cool and pretty much unheard of with all the modern bands. Totally stan Fukuro as a concept, needs a clear direction musical wise.
Afaik they actually do record a lot of stuff in one take.

I actually really like the new stuff, listened to the EP a bunch of times now. Way better than The Madna's stuff so far. + Funny that people are comparing both projects to Dadaroma just because they contain ex-members when both projects literally sound nothing like Dadaroma. Haha.
This isn't bad, the vocal quality could use some Mixing n stuff cause Yoshi can sound less like hes in a hallway but its nice
Really did not like that mini I heard. Will be passing on future releases unless major sound shift happens.
there is something both so cool yet unsatisfying about the transparent hands gimmick.
I honestly I gave this band much thought and dispite Yoshi doing metalcore well I think vkei needs more refreshing sounds like this one to mix it up a bit.
the album will be released in advance at their live at Shibuya Chelsea Hotel on 10/22…it will then be available for mail order and digital distribution on the day of release
[tracklist]
1.夜行
2.アルバスの旅
3.猫
4.MOM!
5.テキサスホールデムポーカー
6.「BitterChoco」
7.罪の中、夜の中
8.「月光」
9.ららら
10.誰も救えない歌だとしても
11.ヒーローごっこ
12."Beep"