ive never listened to bless this mess but for being a solo endeavor this is actually pretty impressive and nice
It was recently on November 30 in Takadanobaba AREA Before the popular concert venue Jrock closes down
In his blog and publications he was very moved and grateful for the attendees telling how important it was to go on stage after so long.He is currently still undergoing medical treatment.
Dir 19XX grey


SETLIST​:black_medium_small_square:
1. Schweinの椅子
2. Unknown… Despair… a Lost
3. Cage
4. JEALOUS
Congratulations to Yanagi let's hope she will return to the stage again and delight us with her beautiful voice.


https://www.instagram.com/reel/CW8XP5phbNn/?utm_medium=copy_link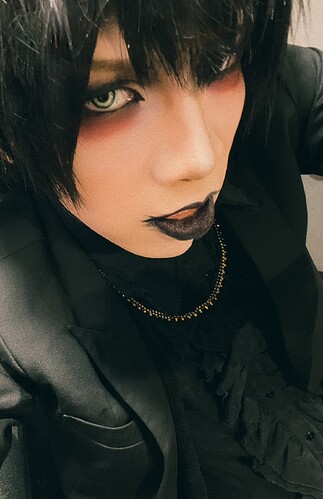 https://twitter.com/Ugomeku_Yanagi/status/1467111979886444546?t=Sepfq1bjz1fAkSa5kSeTOQ&s=19
This is amazing, I really miss BTM
Super hype for this EP he is making i cannot wait
I love what he is doing
We need to support him and spread the word