The brain commands that I write, so blather exposition I shall. Here's some positive things I want to see come out of the scene. Read, if you want. You might find it interesting.
Better live distributed contents
This isn't my usual complaints about live-distributed releases and the pressure they exert on my wallet, so if it comes first best believe it's worth discussing. I'm gonna group everything under this subject into two types of limited-style releases - releases where the band puts in effort and everything else. An easy way to spot a release where little effort was made is to keep an eye out for the thin jewel cases. If there's no cover, it's about as low-effort as it can get. Sometimes the band is nice enough to provide a front insert. Forget about a spine or a back insert. A high-release effort comes in a full jewel case with front and back insert, and optionally CD artwork. An example of a low effort release is Dairokkan. An example of a high effort release is COMMON ERA -CANAAN-. Another style of a high-effort release involves including anything that wasn't strictly necessary. Ornate packaging is a good example. I understand the economics of money, but please understand the economics of my budget. If I'm dropping $100+ on a 2 song single make it look good, okay?
Full-size jewel case. 10 cost $15 on Amazon.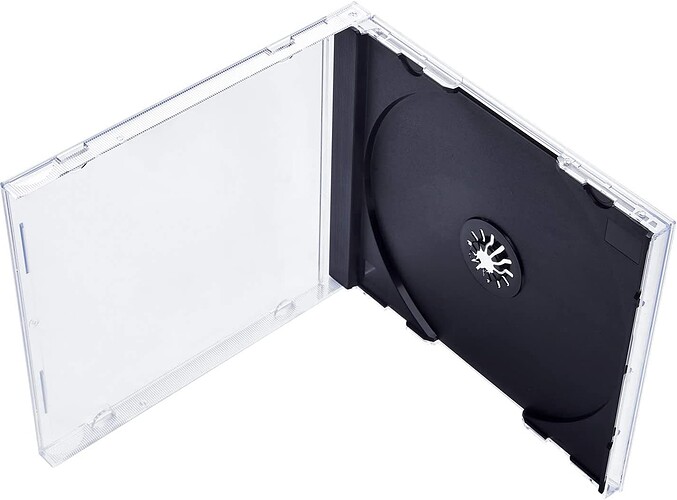 Here's those cheap ass flimsy cases where you can get 100 for $35. I spurn these with a passion.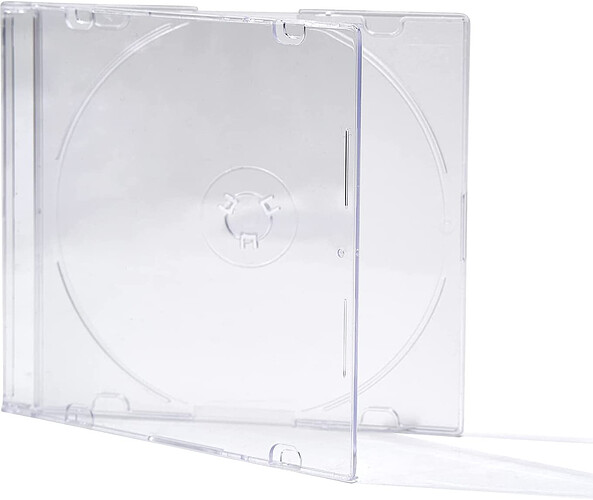 More single B-sides and DVD compilation releases
This is a slow burn I want to call out now. Bands are getting complacent with providing B-sides. The streaming era has changed the game up and now bands and labels want to maximize on all stream revenue, so the new model is to release single after single quickly before the album release to build hype. That has it's own positives and negatives that can be debated for days, but lost in this new format are B-sides. The GazettE dropped Optical and Auditory Impression differences entirely after FADELESS over a decade ago. Dir en grey did lazy live B-sides post-Kasumi, then started sprinkling in retakes around Dozing Green. Those are cool sometimes, but I miss getting original songs on the side that weren't a fit for the album. Some B-sides, like Dir en grey's Fukai, are better than the A-sides! Imagine living in a world without Fukai! Seems like this practice is becoming less and less common with the more established bands. Bring it back!
I lump in DVD compilation releases because these were also lost in the crossfire. Bands used to sell PVs with the singles in order to justify multiple versions and whatnot. It seems like it's even less common to find the CD+DVD single combo where they sell you the single and the PV and would rather funnel you to their streaming platforms so they can monetize each watch, however small the cut. But those things are ephemeral by nature, and once they pull the rug art is lost. The easy solution is for a band to double dip and sell a PV compilation on the way out the door, but most bands implode so quickly there's not even a chance for a proper compilation, let alone the PVs. So make selling DVDs more common. Not even gonna talk about Blu-Ray because I'm more focused on the indie scene right now.
More crossover singles
This is one of the coolest ideas and I want to see more of this. It's also another way to spice up those live distributed contents. I want to see bands cover each others songs in their entirety. Not just vocalists tackling the instrumentals, I want the bands to reinterpret the song to their style! Think Warsaw no Gensou by Dir en grey, The [1st] degree genocide holic by R-Shitei, Mental Help by Lycaon, etc. Hatashijou and Beauty and Beast are two unparalleled singles in this regard, because they do this really well. It's also a great way to get exposed to similar, but different bands.
More 2009+ band revivals
Somewhere else I blathered on about how visual kei has a ten year span before it implodes. Seems to hold steady even now, but if you add on the recovery phase that's about 13-15 years. I would peg the start of the implosion around 2016, when bands stopped activities and new blood did not replace them as quickly. We all say the scene is dry as hell, so I totally welcome all those bands to restart those activities. Sadie, Delacroix, 12012, and VanessA are four bands I can think of right away that have announced their return. Nega is doing a one-off revival which I hope becomes the spiritual successor to annual Aliene lives, if not more. girugamesh has been silent, maybe hunkered down recording an album? SCREW, OZ, Awoi, KEEL, and/or UnsraW coming back would be baller. The scene just needs some activity and energy, so I welcome any bands that want to reform. For new fans, it's like getting a new band with a proven track record. 90's bands weren't really reforming back in 2005-2009, so this kinda thing is new. And potentially sick.
More super-bands
TLRS, sit over there for a second.
sukekiyo and Petit Brabancon are really cool bands because it introduces a different type of crossover in the scene with established musicians that doesn't require disbandment. Two very different, really cool bands that the scene desperately needs, especially to reach the diversity quota we so often tout as a plus. When this first started out, bands like Karasu (featuring MUCC's Tatsurou) would release one song and go dark. It didn't seem like a viable business strategy after the silent death of S.K.I.N., so seeing some vestiges of this work is great.
Now I have to throw TLRS in the conversation because the combination of these four musicians is in the damn stratosphere. I specified 2009+ band revivals in my last point because I said "90's bands weren't really reforming". I was a bit evasive. X JAPAN and LUNA SEA both announced comebacks, but due to…issues…SUGIZO is tied down with Yoshiki's activities and LUNA SEA can't move at 100%. They do mostly touring now. X JAPAN doesn't really have the forward momentum one would expect from such a decorated bands. D'ERLANGER came back in 2016 and I think like four people on this forum care??? TLRS is an attempt to break free from whatever is holding back X and to start fresh, so I want Yoshiki to seriously consider burying X for good and just focus on his new band. Again. I think there's a 30% chance he lurks here so please, consider it. It would be good for the scene.
I specifically call out bands because I believe bands get more visibility than solo artist careers. Solo artists in visual kei are exceedingly rare, probably don't exist in the current climate. It's just simple math that more members means more simp potential, and you need a Sena or a Boogie in your band to get those fans. For some examples, SCREW's Byou has been wasting his time with a solo career that makes little noise over here. Tsuzuku/Genki from MEJIBRAY learned this the hard way with the four different activities he's involved in that have zero hype or reach behind them. Never heard of tsubaki -voice-? Don't blame you. Perhaps it was possible for big names like Gackt and MYV to make it "on their own" back in the day, but not anymore.
So try more fun session bands with other members and see if there's chemistry. Backup options never hurt.