A(エース) · A -Anonymous Confederate Ensemble- · A(ACE)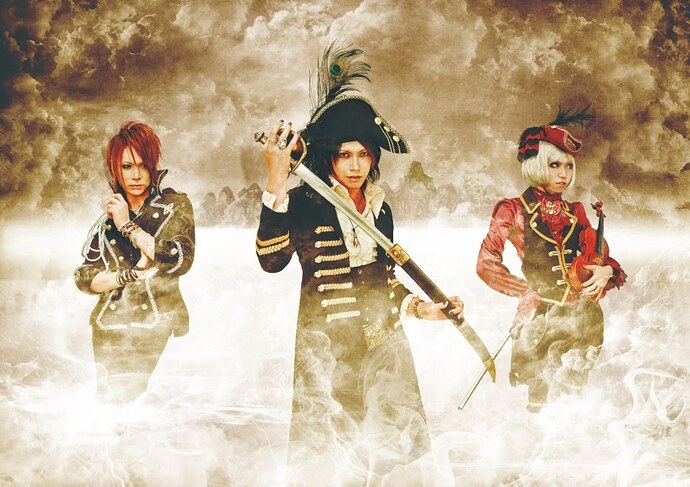 Nimo is currently a vocalist for ANONYMOUS and is performing covers under the name Anemo.
Rookie Fiddler is currently producing an all-female rock band called AsMR. Toshi acts as support for several projects: ZIGGY, David,… Mucho Gracias is a guitarist for the group SeanNorth and performs with former A(ACE) members.
Members:
Vocal: Nimo
Bass: Toshi
Violin, Piano & Chorus: Rookie Fiddler
Former Members:
Guitar: Mucho Gracias
Guests and Temporary Supports:
Guitar: YO- (ex.時空海賊SEVEN SEAS)
Guitar: 長崎 兆志(Choji Nagasaki) (I Don't Like Mondays.)
Drums: Tetsu
Drums: 隼司(Shunji)
Release:
[Live-distributed CD] バニラスカイ (Vanilla Sky) (2010)
[Live-distributed CD] GOD CHILD (2010)
[Live-distributed CD] 交響詩FREEDOMイ短調 (Koukyoushi Freedom I Tanchou) (2010)
[Live-distributed CD] 今宵、銃声が聴こえない街で (Koyoi, Juusei ga Kikoenai Machi de) (2010)
[Live-distributed CD] カナリア(Canary) (2010)
[Live-distributed CD] Mirror of Terror (2010)
[Omnibus] 妖幻鏡~アメジスト~ (Yougenkyou ~Amethyst~) (2010.02.24)
(song omnibus: Rhapsody in Black)
[Mini-Album] BLACK ALBUM (2010.10.27)
[Single] 夜明けのアンセム/NUDE (Yoake no Anthem / NUDE) (2010.12.22)
[Live-distributed CD] Grafton Calling (2011.03.05)
[Live-distributed CD] SAKURA (2011.04.05)
[Live-distributed CD] MASQUERADE (2011.05.05)
[Live-distributed CD] GODDESS (2011.06.05)
[Live-distributed CD] 残酷な天使のテーゼ(Zankoku na Tenshi no Tēze) (2011.06.22)
[Live-distributed CD] Viva la Casta (2011.07.07)
[Single] Black Butterfly (2011.07.27)
[Mini-Album] WHITE ALBUM (2011.08.27)
[Single] Black Butterfly -2nd press- (2011.09.14)
[Album] BLACK & WHITE ALBUM (2011.11.23)
[Single] White & Holy Night with U (2011.12.10)
[Live-distributed CD] White Christmas (2011.12.24)
[Single] Night of the Knights (2012.03.14)
[Album] Tales for the Abyss (2012.06.08)
[Live-distributed CD] Innocent Lovers (2012.06.30)
[Mini-Album] ACOUSTIC BOX (2012.08.17)
[Single] ELEMENTA ALCHEMICA (2012.11.21)
[Live-distributed CD] The Christmas Song (2012.12.24)
[Single] SAKURA (2013.03.27)
[Single] 白い悪魔~Phantom of the Snow~ (2013.03.27)
[Single] SURVIVE (2013.04.13)
[Single] EDEN (2013.06.15)
[Omnibus] Hide TRIBUTE SPIRITS III -Visual SPIRITS- (2013.07.03)
(song omnibus: EYES LOVE YOU)
[Omnibus] V-ANIME ROCKS evolution (2013.10.02)
(song omnibus: 魂のルフラン(Tamashī no Refrain))
[Live-distributed CD] Acoustic CD, I don't know the name. (2013.10.15)
[Live-distributed DVD] ELEMENTA ALCHEMICA (2013.11.11)
(contents: 2012.12.17 live digest at shibuya-Rex)
Release alter-ego band · ∀(Turn-A):
[Live-distributed CD] Night Of The Knights-∀demo- (2013.09.28 & 2013.11.11)
[Live-distributed CD] Devil's Voice-∀demo- (2013.09.28 & 2013.11.11)
[Live-distributed CD] GODDESS-∀demo- (2013.09.28 & 2013.11.11)
[Live-distributed CD] MASQUERADE-∀demo- (2013.09.28 & 2013.11.11)
[Live-distributed CD] LOVELESS-∀demo- (2013.09.28 & 2013.11.11)
[Live-distributed CD] Rhapsody in Black-∀demo- (2013.09.28 & 2013.11.11)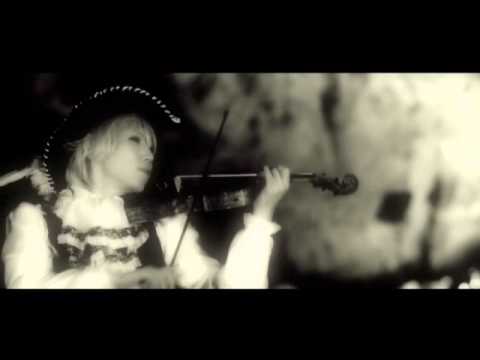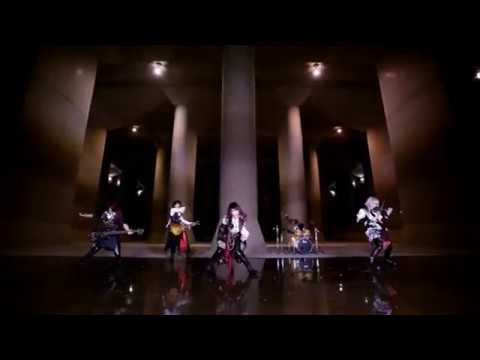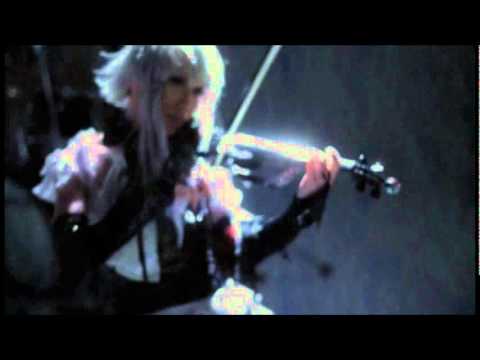 Twitter
Nimo · Anemo
Toshi
Rookie Fiddler
Mucho Gracias · Mucho
YouTube
Anemo
Toshi
Rookie Fiddler
Mucho Gracias