ARYU(ex.MORRIGAN) solo project "THE DEVIL INSIDE" 1st digital single "AGEHA." will be released at 2023/01/24.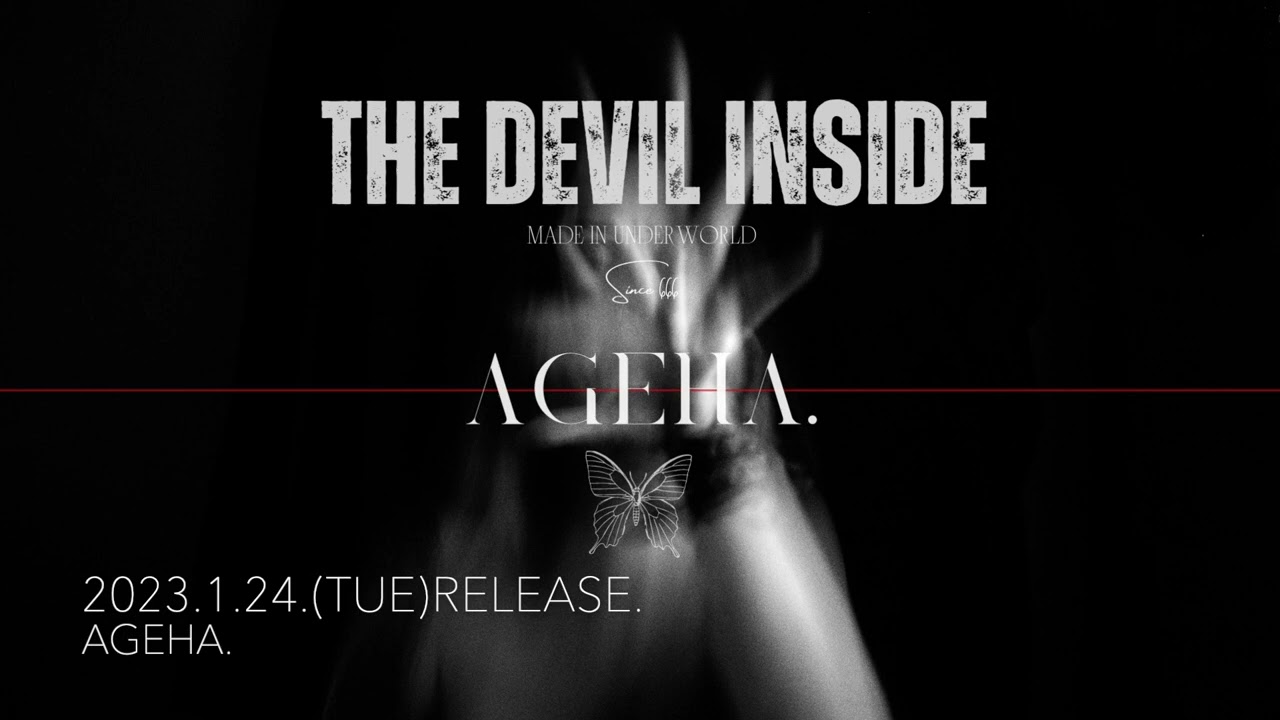 About time. I was worried that band would kill this project.
AGEHA. preview sounds just like MORRIGAN

THE DEVIL INSIDE first live will be held at Shibuya Rex on 6/6
[lineup at 6/6]
Vo.ARYU
Gt.Yuiha (ex.Mikansei Alice)
Gt.Daren (ex.Nokuto)
Ba.Abby (KNOW Men)
Dr.鴻志 (hiroshi) (ex.DIMLIM)
[other participating artists]
・MEME
・Kazuya
・錬撕 (rensei) (ex.Marblehead)
・声帯と知的財産の夕べ
声帯.nimo! (Anonymous)
声帯.taira! (3470.mon)
鍵盤.taito! (ex.AYABIE)
・愚麗関東支部
Vo.masaya (ex.BLESSCODE)
Gt.GEN(ex.チャイルドプレイ (child prey))
Gt.HIROYA(ARMADEA)
Ba.夏朧 (natsuki) (ex.SHIVA)
Dr.リィク (lyiek) (ARMADEA)
This vocalist just needs to form a new band. He has so much potential.
Now youve got me interested to hear this!
Hi Hi , this lineup looks great !!