How many bands use those exact same wigs?
"caucasians wearing kimonos"-kei
even tho I've never seen this pic before now, I feel like I've seen it a bunch of times since the day I was born
I'm always kind of amazed that this band made it through 2020.
Their yukata's are sooo colourful! damn my eyes.( * o * )
"In case you didn't notice by now, we are color coded."
I see the singer continues to aim for Dollar Store Subaru of Royz circa 2016 vibes.
New look: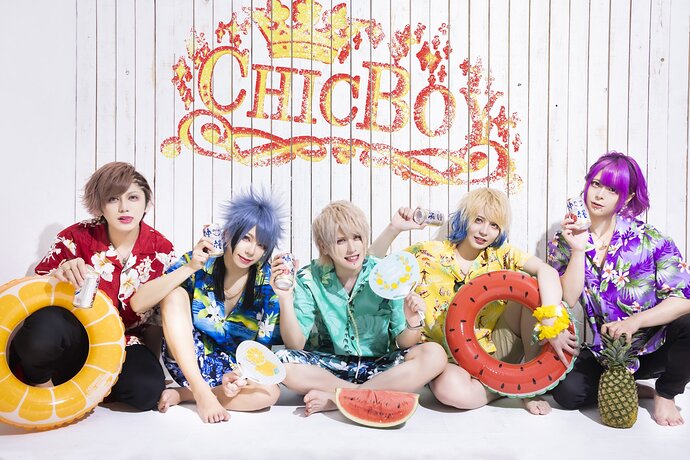 "CHIC BOY" members:
Vocal: がく(Gaku) -green- (ex.Azero)
Guitar: ジュノン(Junon) -blue-
Guitar: 涼我(Ryoga) -yellow-
Bass: レイラ(Reira) -red-
Support Drums: いく(Iku) -purple- (ex.ロゼ(Roze))
They look like, they are advertising new brand of pineapple juice called Chic Boy.
mfw 『cashier boy』throws an extra free mc chicken in my take-out order: