DEVILOOF has announced a oneman event entitled To the DYSTOPIA for September 17th and 18th, in which they will play their entire discography across the two dates. This means each individual date will have a completely different set list.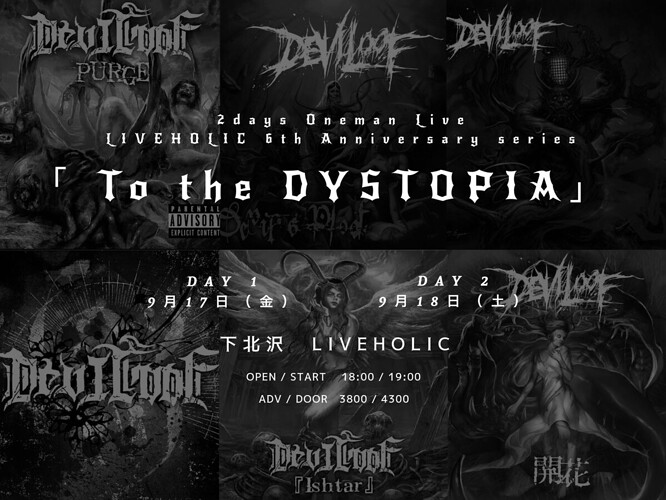 Bassist Daiki has also tweeted that this may be the first and last time they'll be able to do such an event as their discography and song catalogue grows. He goes on to mention that a serious announcement will be made at the end of the live event, as well.
I wonder with their music being pulled from streaming services, what this means for the future of DEVILOOF. My mind instantly goes to disbandment since I'm a pessimist, but Daiki's tweet says that their song catalogue is growing and if they were disbanding, I don't think he'd mention something like that. My only other guess is that they may be changing labels, but it feels like just yesterday that they joined 9th Records (as their only band, I believe). Maybe they're moving entirely towards self-distro, given their last two singles have been sold entirely by them.