Hey just wanted to share my list of favorite bands that are active figured it would be interesting to see other peoples favorites that are active since there is a lot disbandment in vkei. These can include bands that disbanded and got back together and active solo projects. These are not for disbanded bands. You can include them if they announced disband but are still together until that time. If you are not sure if a band is active or not please check vk.gy for info on the band.
Here are my top 5 as of 2022:
Amazing band i think this is my current number one favorite band as of 2022. Awesome music, screams, powerful voice and the Egyptian atmosphere really stands out to me a lot.
Band name: REVIVE
Active since: 2014
Amazing execution of their instrumental and effects work paired with an amazing vocalist on the soft and heavy sides of the spectrum really makes this band shine. Its unfortunate the Guitarist Ray left the band he was a very good guitarist. Still an amazing powerhouse for such an early band. Im curious to see what there next major release will be with him gone.
Band name: リブラヴェル (LIBRAVEL)
Active since: 2019
This band has shown consistently how amazing they can be and am surprised to see them active today. I have mostly listened and liked their early works. Yoka has a really nice voice and i feel that is what makes them stand out a lot which is ok.
Band name: Diaura
Active since: 2010
Chaotically beautiful

Band name: ジグソウ(Jigsaw)
Active since: 2018
Ill be honest i didnt know what to put here. It was a toss up but decided to put them since they have been a bit consistent with good/decent releases recently.
Band name: RAZOR
Active since: 2016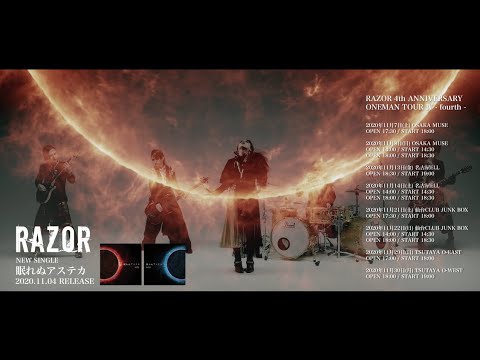 Honorable mentions:
Since this band technically falls under the category of still active currently but they disband 06/2022. I figured id give it an honorable mention. Sad this band is disbanding they were my second favorite.
Band name: アルケミ(Archemi.)
Active since: 2015 (Disbandment starts 06/2022)
I love chaotic voices this guy makes lol. Its fun. This band came back from the dust and am glad they have. Hope to see another album hopefully it isnt a compilation.
Band name: Delacroix
Active since: 2009 (Disbanded in 2014 reformed in 2021)
I was very surprised when I heard this vocalist in this band compared to VABEL. He improved a lot and cant wait to see what there album will have in store. So far they have had very solid releases.
Band name: MOB
Active since: 2017