Vocals: Yomi (NIGHTMARE)
Guitar: Hiro (La'cryma Christi)
Guitar: DAITA (SIAM SHADE)
Bass: TETSUYA (L'Arc~en~Ciel)
Drums: Mika (Rentrer en Soi,Sukekiyo)
vocals: Mako (deadman)
guitar & chorus: Imai Hisashi (BUCK-TICK)
guitars & chorus: Közi (ZIZ)
bass: Murai Kenjirou (cali≠gari)
drums: Nero (MERRY)
…hmmm I actually see this kinda working in theory.
i answered already once, but i will give it another try
Vocal - Lime
Guitar - Lime
Bass - Lime
Drums - Lime
Keyboard - Lime
Violin: Valtz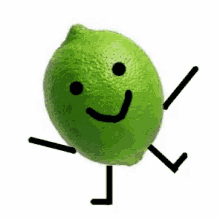 Why that lemon is not dancing a valtz?
I'd like to mention that i actually used logic, Lime can or did learn to play all those intsruments.