G-zas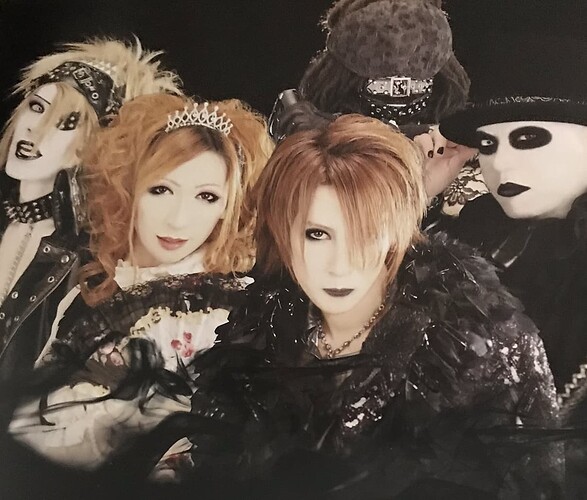 The band started on April 1, 2007 under the name of G-zas Project, shortly after they changed to G-zas.
On February 21, 2009 the band became inactive. Within a few months, Kira formed a new band called Seven (with the old MASK members, they were only active until 2010).
Currently I don't know information about the members.
Members:
Vocal: 牙良-Kira-
Performer: 羅愚-Ragu-
Guitar: 69-Rock-
Bass: 無我-Muga-
Drums: 美血-Bitchi- [left in 2009]
Release:
[Single] Rulia/Say… (2007.10.15)
[Single] Lazy Noisy (2007.12.25)
[Single] EGOIST (2008.02.08)
[Single] Slave Zone (2008.11.12)