ATTENTION BUCK-TICK STANNIES, SAKURAI BRAIN ROT ASSOCIATES; ONE AND ALL! IVE COME TO MAKE AN ANNOUNCEMENT!!! ahem Today is March 7th in Japan, sooooooo- HAPPY BIRTHDAY TO SAKURAI ATSUSHI OF BUCK-TICK!!!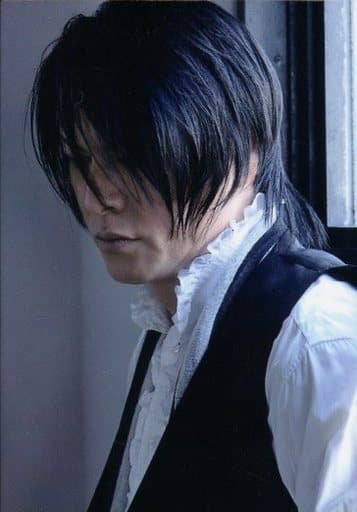 One of the Biggest inspirations in my wild teenaged Life!!! You've shown me so so much of what music can be and, in spite of all the awful things that can happen here, that life indeed can be Beautiful and filled with oh so many opportunities if you just take that 1 step forward. You have inspired so many of those struggling to never loose sight of the light, no matter how gravely your demons may weigh you down - your music and your words ignite the fire to keep up the good fight, and hang on to life. Through this past year, it's your words, your art and your performance; Your unlimited Compassion and love that you show towards all those who surround you- from dear friends , to total strangers, and of course your adoring fans. It's all thanks to you and this amazing band you face called BUCK-TICK that I am now amongst some of the most amazing people I could call my friends; my BT family. So happy birthday to you, Atsushi! Let it Rock (fur Elise) as hard as you do and let it show you all the love that you have shown this world in 10 fold- from us crazy, wacky fans to you!!!






I'm sure you'll never stop bedazzling us and keep us laughing, swooning into our seats and perhaps even shed a few tears with just how amazing you are! If somehow you are reading this- I hope to see you on stage very soon; cheers!!!






AI! AI! LOVE-LOVE!