Suuuup everybody! So now that I'm officially done with battle royale bracket things, I decided to delve into some of my loose associations and get some interviews with some old school visual kei bandomen! Not expecting much traction on this one, so I'll treat this like a blog of sorts to keep my interviews. This will be English only as I never keep the Japanese originals, and most of these will be retired guys, so I hope someone out there gets some interest from these!
#001: Yasunori Henmi (逸見泰典)
Famous bands: Black Berry, JITTERBUG (ジルバ)
What first got you into visual kei?
I actually didn't know about visual kei music and its style. I started my band activities during my school days with a taste of "pop glam rock".
What made you want to form a visual kei band and form Black Berry?
Because when I was a student, I was immersed in music. Society tends to think of it on a vertical scale called "ranking", but I felt that music is on a horizontal scale.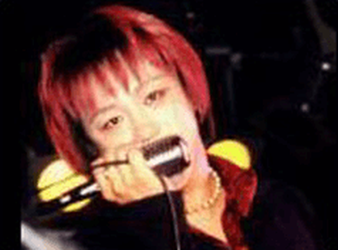 3. How did you feel when Black Berry suddenly became popular (around 2000)?
I never felt Black Berry was all too popular, but I felt happy that I could play "catchball" with the music. (I don't know what he means by "catchball", but cool.)
Black Berry was a representative band in the softkei movement. What was it like when softkei was really dominant in the early 2000s?
While there were a lot of bands that looked alike, it seemed that more and more bands began to find their own individuality in their music at that time.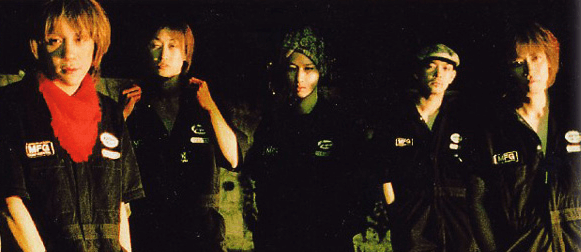 (Black Berry, Henmi on the far left)
I saw that in July of 2002, Black Berry were sponsored by HMV. What did it feel like to receive that honor?
In the category of "visual kei", it was a rare occurrence, but perhaps because the music was pop rock, it was received well!
Why did Black Berry disband?
Simply because we couldn't create the music we were aiming for. Especially me. I wanted to cool down, and the activity then stopped.
What made you want to retire from visual kei and form JITTERBUG (ジルバ)?
I originally wanted to create music in a style that is "just as it is", a style that is "undecorated", and I wanted to express something that raises an emotional "roar".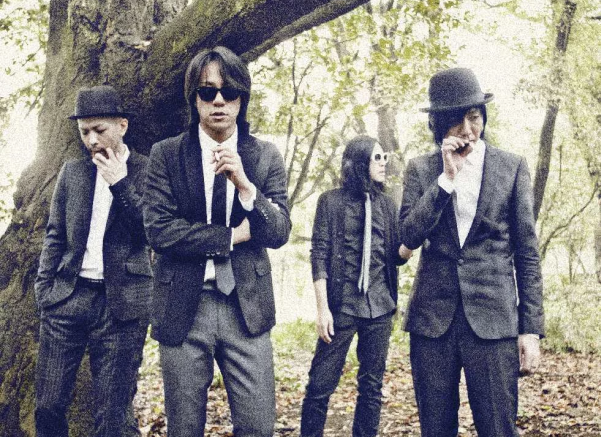 (JITTERBUG (ジルバ), with Henmi second-to-the-left)
What is the current status of JITTERBUG (ジルバ)?
Just before COVID19, I coudn't create what I was aiming to do anymore, just like with Black Berry. Why that is? I don't know. Similarly, JITTERBUG (ジルバ)'s activities then stopped.
What are you up to now as a musician?
I was involved in the 2012 film "SADO TEMPEST" with the other members of JITTERBUG (ジルバ), which we all starred in. I am currently working on forming a unit with Scarlet Valse's YOU. and Black Berry's JACK (bassist).
Thank you for your time! Is there anything else you would like to say?
Next week, I am having dinner with Black Berry's JACK and PIERRE (guitarist)! (lol).
(Henmi, today)
---
#002: Yusuke
Famous bands: GIGASLAVE, CHILD, High Speed Boyz
How did you first become interested in visual kei.
I see that your first visual kei band was GIGASLAVE, which had a noticeably aggressive heavy metal sound to it that was rare in mid 90s visual kei. What inspired you to go in that direction?
I think in particular, I was inspired by AION and Rosenfeld, not to mention X.
(Yusuke while in GIGASLAVE)
Why did GIGASLAVE disband?
I left the band and wanted to pursue more of a rock direction instead of metal.
Your next band, BP.Moscute, has a bit of an air-of-mystery to it in the sense that it has a lot of unknowns behind it. What was the story behind this band?
I was working with HASE (formally from NAKED ARMOR) and he invited me to form a new band.
After BP.Moscute disbanded, you joined CHILD. How did you meet them?
Around 1998, MAR and JIN attended a GIGASLAVE live at Neyagawa Vintage (寝屋川ビンテージ), and we talked and hit it off after the show, being from the same generation.
With the release of the single "undo", CHILD were able to establish a working relationship with Zetima. I read on your blog this led to turmoil and multiple problems in the band. What were some of the problems during this period?
Unlike the indies era, there were a lot of people involved and got in the way of the recording process, and we could no longer express ourselves the way we did. Along with that, things got a little awkward and tense between the band members.
(CHILD, with Yusuke in the upper middle)
Being that I'm a huge, huge fan of CHILD, I have to ask: is there any way CHILD could reunite to do new music or tour in the future?
No way. (Sidenote: Ahh shit, I tried lol)
After CHILD disbanded, Indigo7 was formed with a lineup that was largely erased overtime which included you on drums. Can you tell me the history of that original lineup of Indigo7?
The first era of Indigo7 was formed by myself, JIN, MAR after CHILD split. SHOW (CHILD's bassist) and YUJI (CHILD's vocalist) were feeling weary from the world of music, and so the remaining three of us from CHILD decided to do another band, this time purely indies. We recorded and released an album with vocalist Toshikazu (俊和) from WITHOUT FEAR, who MAR was an acquaintance of, and later on recruited Yuji Kitadai (キタダイユウジ) on guitar (from SHULA and the Swis). This then established the first lineup of Indigo7 as a five-piece.
After Indigo7's initial split, there seems to be a gap in your musical history. What were you up to during this period?
I was a support drummer for TAKUI, participating in studio work and live tours.
In 2008, you reunited once again with former members of CHILD to form High Speed Boyz. What was it like to not only reunite with them again, but also do work as a non-visual band?
JIN and MAR invited me into the band, and that's how the formation happened. We wanted to be a revolutionary band like the big bands that appeared all of a sudden from years ago, rather than a band that would gradually change like we had been. We wanted to be a revolutionary rock band, similarly to when TM NETWORK first appeared onto the music scene.
Around 2011, it seemed that all of the members of High Speed Boyz, except JIN, left. What was the reason for that?
Because we as a band couldn't cooperate with the major label (freedom records), and we felt we couldn't do the music we wanted to do. There were also musical differences, but mainly overlapping problems, so we all decided to go and do our own separate thing, with JIN staying in High Speed Boyz.
Can you please tell me about your current musical endeavors?
I am currently working as a solo artist as YUSUKE ANDO. I am pursuing my own progressive rock style, and currently am wrapping up work on my fourth solo release.
Thank you very much for your time! Is there anything else you would like to say?
I have had many encounters and partings. I am a musician, so I express myself through sound. I hope to use my experiences to express both the good and the bad through through sound. And from now on, I would like to share my rock music not only in Japan but also overseas, carrying the soul of Japan on my back. Thank you very much.
(Yusuke, today)
Check out YUSUKE ANDO's solo work on Spotify!
---
#003 - Akito Hashizume (橋都章人)
Famous bands: ALL I NEED, HUSH
What first got you interested in visual kei?
I think either X or DEAD END.
Your first visual kei band was SYNDROME. Can you tell me about their history?
Yes, that's right. That was back when I put a lot more emphasis on the visual appearance, and was more inexperienced in the actual music. Formed in my hometown of Shizuoka, we then moved to (Yokohama) Tokyo. As soon as we moved, the number of fans greatly increased and we were featured in a few local magazines. However, the band ended up getting destroyed. Because we got so popular in such a short time in the Tokyo area, we ran into some bad guys. I can't really get into too much detail, but there were acts of violence that occurred to other bands during this era, including extortion, kidnapping… There is a saying in Japan that the nail that sticks out gets hammered down, and that was exactly the world of visual kei back then.
SYNDROME would change their name to VIRGIN. What inspired the name change?
Since SYNDROME self-destructed, we changed our name to VIRGIN, refused to do any sort of media press, and began performing with non-visual bands for the first time as well.
(Akito while in SYNDROME/VIRGIN, in the center)
After VIRGIN disbanded, ALL I NEED was formed, but this band clearly had a softer image and sound. Was the change intentional? Were there any influences that helped fuel this redirection?
While VIRGIN was active, I also had other activities going myself that stretched beyond visual kei. While in VIRGIN, for example, we were supported by the Sony development department. After a while, I just stopped doing music I didn't feel like doing, and naturally shifted towards doing music that I did want to do.
In 1997, ALL I NEED released their first mini-album "BEAUTY MANIACS", which became the name of your solo project a few years later. What does the name BEAUTY MANIACS mean?
We chose to go down the rougher path after SYNDROME's issues. I was sure that I would make it to the majors because there were a lot of fans who continued to support me. As a result of the fanbase, I got a major contract (with ALL I NEED). I named the audience who loved the music and poetry I made "BEAUTY MANIACS", and created an album and a fanclub with the same name. When I went solo years later, I remembered all of that and named the project BEAUTY MANIACS. Beautiful things, sad things, ephemeral things, tenderness and weakness, I wanted to embody all of those things in my song. I also wrote about some very difficult things… I guess that's why I named the audience who understood, sympathized with, and loved it, and later named myself, BEAUTY MANICS. I intended to coexist.
In 1998, ALL I NEED became a major band. How did you and the band feel during this period?
I was able to face music more, and I was inspired and grateful to be involved with many professionals. On the other hand, I was always irritated because it was a very commercial world, and being entangled with major visual kei bands sometimes felt restrictive.
(ALL I NEED, with Akito on the far right)
ALL I NEED's sound was very melancholic and alternative, unlike many of the major visual kei bands at the time. What inspired ALL I NEED?
Producer Hikaru-san, and engineers Gary and Ueda-san, were all on the same wavelength and helped the way we sounded. Gary was an engineer in (the popular Britpop band) Suede, and I think that also was an influence. Personally, I think a large part of ALL I NEED's sound was because I constantly digested the influences of the bands I liked, such as X and DEAD END, (THE YELLOW MONKEY's singer) Kazuya Yoshii, Spitz, GUNS & ROSES, Radiohead, U2, Jane's Addiction, etc… Well, I just want to do something more melancholic and alternative.
In late 2001, ALL I NEED disbanded. What was the reason for it?
We were dropped from (Polydor), and suddenly I found myself doing more on my own than on a major. As a result, I was overworked and exhausted, so I decided to disband ALL I NEED and form HUSH.
You then formed HUSH with musicians based in Yokohama, such as Platinum Cat and W.A.R.P. What kind of experiences did you have compared to ALL I NEED's era?
I was able to do more of what I wanted to do. It became possible to express more intensely and more painfully. The band was only around for 3 years originally and was short-lived, but I have no regrets.
(HUSH, with Akito second-from-the-left)
Sometime later, you formed acalli. What does the name mean?
acalli is a romanization from the Japanese word of light (明かり, akari). I use the word "akari" a lot because to me, it feels like it brings up the image of cloudy and bright. Because you have to be the light, guideline, and flaghead for the customer.
You seemed to have retired from music after the breakup of acalli. Is that so? If so, what made you retire after decades of music?
I was fully retired. It indeed was a a long time. It wasn't anything because of bitterness, but except for HUSH, it felt like each band was like a solo project. I felt quite lonely. We have excellent fans, so it's not like our mobilization or sales have fallen… but it's not a necessary evil of self-sacrifice. I guess I always thought I did too much.
In 2022, HUSH reunited after nearly 20 years apart. Is there a further future with HUSH, or perhaps a revival of your other bands or new projects on the horizon?
Well, during my 12 years of retirement (after acalli disbanded), I did receive some offers. But I really didn't have any intention of returning. I even had the teeth on the bottom of my jaw surgically removed and replaced with dentures to ensure I never sang again. I felt that I would certainly never return to music, even if holding down an everyday average job was difficult. Well… HUSH ended up unexpectedly returning, and it's pretty tough to juggle my current full time job and overall new responsibilities with music.
Thank you very much for your time! Is there anything else you would like to say?
Well, I've been dragged out of retirement, so I'm going to do music with HUSH for a while. We even plan on holding another live later in the year. To revisit your question before about my future plans as a bandman, but in 2021, hiro from the band te' passed away. He's a junior that I've known for about 30 years. After I retired, we didn't see each other, but sometimes we exchanged emails, saying things like "Let's play again" and "Let's drink again." When hiro, who was younger than me, died, I was completely ashamed of himself. He didn't want to regret anything anymore, so he felt from the bottom of his heart that he had to do something that would allow him to see his friends even if he was busy. So I think at some point, I'll create a new band. I'm also glad that people overseas enjoy my music. Just to say, Japan is a shittier country than you would think, but there are also beautiful seasons and beautiful humility. Thank you very much.
(Akito today)
---
#004 - KOUKI
Famous bands: ODDZ, eden gate
Did you have any musical history before ODDZ?
I formed my first band when I was 14 in 1983 as a guitarist. I liked listening to YMO, Eiichi Otaki, David Bowie, Duran Duran, Deep Purple, and Van Halen. In 1985, I formed a band with twin guitars, but my teacher suggested that I try singing, so I switched to vocals. I then became active in cover bands of BOOWY and Van Halen. I then got acquainted with the drummer of ODDZ (Kazuhiro Mikami, 三上和博) in 1987 through the BOOWY cover band, and we then formed ODDZ shortly after.
ODDZ was formed right when visual kei was born. What was the environment of the scene like back then when it was so young?
Back then, Japan was in the midst of a huge wave of band booms, and there were many events all over Japan. It was the heyday of live houses!
In 1993, ODDZ released their first single and became an underground sensation. How did it feel to know that the single was well received?
I was particularly very happy to be have able to release a CD in the heyday of demo tapes!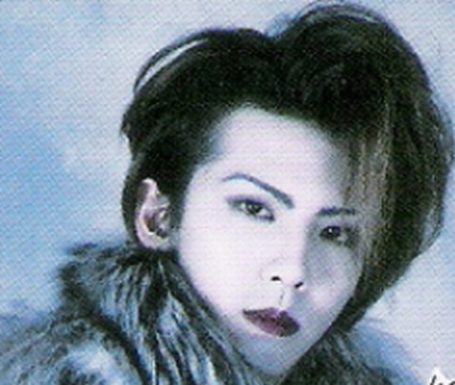 (KOUKI while in ODDZ)
Around 1994, you left ODDZ. Why did you depart the group?
I left ODDZ because I thought I did everything I could for the group.
Afterwards, you formed psychic noiz with members of NERVE. How did you become acquainted with them?
I've known REN (the guitarist of NERVE) from before he even formed NERVE. Also, I've known NOBUMASA (later joined GLAY) when he was a roadie for ODDZ.
The history of psychic noiz is shrouded in mystery. Can you please tell me about its history?
Actually, psychic noiz only played one live before disbanding.
(psychic noiz, with KOUKI in the middle)
You would then form a few more bands, with your last one being jul+et, before seemingly retiring from the visual kei scene. Is that true?
Yes, I temporarily distanced myself from original bands. I would instead form the BOOWY cover band ROXIE.
In 2020, you would form Nue≒speed and rename it Neu Spiral Code. What was the reason for the name change?
It was originally formed with the other members of ODDZ, but since a few other members joined instead and it was the first time that I sang with these new members, I changed the name to have the meaning of connecting genes.
Neu Spiral Code is your first original band in almost 20 years. How did it feel to officially return to fronting an original band?
I feel a sense of relief that I have returned to my home ground, and I am enjoying the new scientific reactions that come from each members' interactions.
Thank you very much for your time! Is there anything else you would like to say?
Rob! Thank you as always!♪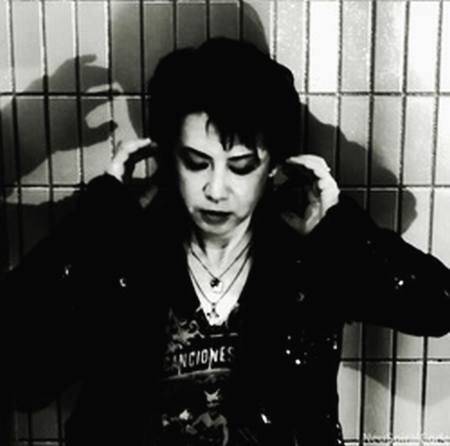 (KOUKI today)
Check out Neu Spiral Code on Spotify!
---
#005 - KEN ISHIKAWA (KEN石川)
Famous bands: VATHOKIJA, NAKED SPY
Unlike a lot of people I've interviewed so far, you were actually active before visual kei existed! Your first band was BLOW UP. What can you tell me about that band?
BLOW UP was the first band I ever performed with at a livehouse. We experimented a lot and constantly changed shape, before settling on becoming a glam rock and roll band.
Your next band is VATHOKIJA in 1987. Along with Gargoyle, VATHOKIJA is a band that foresaw the compatibility between visual kei and metal. When VATHOKIJA started, what kind of reaction was there in general?
Actually, VATHOKIJA started with SHI-JA, who later joined Gargoyle. It was sold out from the first live.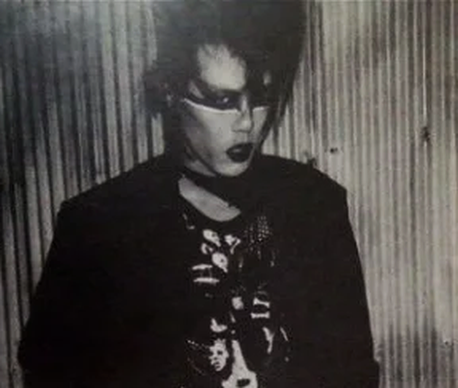 (KEN during the first period of VATHOKIJA)
In just a few years, VATHOKIJA disbanded. What was the reason for the first breakup?
VATHOKIJA disbanded because the musical direction of the members gradually changed.
After VATHOKIJA, STEPPEN THE BLUE was formed. What does the band name mean?
The meaning and theme of STEPPEN THE BLUE is that sad feelings attack like a pack of wolves.
STEPPEN THE BLUE had a milder image compared to VATHOKIJA's louder costumes, even though it was still a visual kei band. Was this intentional?
With VATHOKIJA, there were a lot of hardcore songs, so I wore more aggressive makeup, but with STEPPEN THE BLUE, most of the songs were poppier, so I went with a lighter image.
(KEN during the STEPPEN THE BLUE era)
After STEPPEN THE BLUE disbanded, you began a solo career. What inspired you to become independent as a solo artist?
At that time, being that a band was a group of people, I got a little annoyed when my opinions weren't accepted, or when I was asked to do something different than what I was aiming for, so I thought I'd try doing it alone.
Around 2001, VATHOKIJA was reunited and you reunited with SHI-JA, who was famous with Gargoyle. How did it feel to reunite with SHI-JA after years apart and doing different things?
I was very happy and nostalgic to see SHI-JA again, as well as trying VATHOKIJA again.
In the early 2010s, NAKED SPY was formed. This band has a very unique style and image. What is the inspiration behind that?
I thought that NAKED SPY would be something I had never done before. So, I thought it would be interesting to have a band of "yokai" (sidenote: supernatural entities and spirits in Japanese folklore).
You are also the producer of SLAM CAVALLEY. Please tell us about your relationship with the band.
I've known KYOJI, the vocalist of SLAM, since the days of STEPPEN THE BLUE.
Can you please tell me about your future musical endeavors?
For now, I would like to continue NAKED SPY and spread the greatness of this band to many people.
Thank you for your time! Is there anything else you would like to say?
I'm sure people who don't know NAKED SPY will feel the greatness of this band once they hear it. Thank you.
(KEN now, with NAKED SPY)
---
#006 - Kasumi (かすみ)
Famous bands: SNOW STYLE, GENE
Were you in any other bands before visual kei?
Yes, I was actually in several punk bands before my first visual band (RaysiA).
What first got you interested in visual kei?
I loved the expressiveness of it.
Your first visual band was RaysiA, which later changed its name to SNOW STYLE in 1998, adopting softkei elements as well. Was was the reason for these changes?
The members changed and our sound toned down its heaviness a lot and became more melodic. The fact I was a part of an agency also helped influenced the changes as well.
Less than a year after RaysiA became SNOW STYLE, the band exploded in popularity. How did you feel when you broke into the visual kei underground?
I was honestly happy that something that only we could do (as SNOW STYLE) was appreciated.
(Kasumi, during the SNOW STYLE era)
In the fall of 1999, you left SNOW STYLE. What was the reason for leaving?
There were various personal reasons, but the main one was that at that time, there were a lot of disagreements about the way we should move forward as a band. I decided the best way was to leave.
Later on, you formed WILD VANILLA, which had a slightly heavier sound than SNOW STYLE. Was this change in sound intentional? What was the inspiration behind it?
When I formed WILD VANILLA, the drums were very heavy and rocky, and the bassist was from the glam rock arena. So the heavy foundation in WILD VANILLA's sound may have originated that way.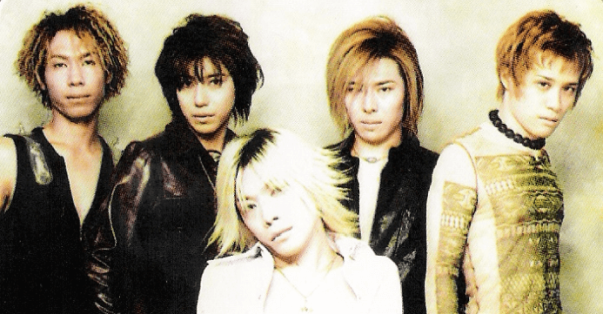 (WILD VANILLA, with Kasumi in the middle)
Your following band, 2nd North, is shrouded in mystery due to the fact that hardly any information has been archived about it. Can you tell me a bit about it?
Around this time, I had surgery on my head where I would have died if I had waited a bit. After I came back to music, I still had a song I wanted to do with WILD VANILLA's guitarist (Tomoya), so it was like a unit that I was doing with the guys from WILD VANILLA that I felt I still had a connection with.
In 2006, you formed GENE, your current band, which seemed like a supergroup of softkei musicians. Was that its original intent and purpose?
Upon formation, there was only me, the drummer (junichi) and one other member (sidenote: it is not clear as to who the other member was, but due to Kasumi's vagueness, I would assume one of the previous members: guitarist Kyotaro or bassist Ichi). Afterwards, more musicians from softkei backgrounds joined. Originally, GENE was supposed to be a live act only.
In 2013, GENE released their first full-length album, which was amazing. The interesting thing about GENE is that a new album hasn't been released since even though the band is still active. Will there be another album in the future?
Nothing is currently planned, but maybe in the future.
Most of the musicians from the softkei period have long since retired. What inspires you to keep going?
To put it in a cool way, I guess it's because it's a way of life. Being in a band is always one of the best ways to express yourself.
Thank you for your time! Is there anything else you would like to say?
On June 11th, GENE will be performing a live. Please stay tuned. Thank you!
(Kasumi today, with GENE)
---
#007 - Miyuu (美誘)
Famous band: Oshare Dorobou (お洒落泥棒)
What first got you interested in visual kei?
When I was about 14 years old, I discovered SHAZNA, and started to really admire the scene. Starting out, the vocalist I most looked up to was YUKI from Raphael.
You formed your first band, Allule Ailis, when you were only 16 years old. Did you face any difficulties when you were in a VK band at such a young age? For example, age-restricted lives?
All the other members of Allule Ailis were already 18 years old, so I couldn't go to school when the activity schedule was adjusted. I then dropped out of school halfway through the run of Allule Ailis.
I saw you were a roadie for bands like SCLATCH and VIDOLL (ヴィドール). What were those experiences like?
I learned a lot from them. I was also a roadie for Jubaku (呪縛) in the beginning as well.
(Miyuu, during the Allule Ailis era)
Your next band was Mamma0℃☆Cookie. The spelling of the band name is pretty crazy! (lol). Where did you come up with that spelling?
The band name was thought up by bassist Megumi, so I don't remember the origin.
Mamma0℃☆Cookie eventually got to be pretty popular due to its many events. Did you ever get tired or exhausted?
I actually didn't feel tired or exhausted at the time. On top of Mamma0℃☆Cookie, I also had a real part-time job.
Later, you formed Oshare Dorobou (お洒落泥棒), which would be a pretty popular band in the 2000s visual underground. How did it feel receiving the attention the band got?
I actually didn't feel the band was all that popular. However, being that Oshare Dorobou (お洒落泥棒) was based in Tokyo, I got to meet and get to know a lot of bandomen.
It is known that you are a part of the LGBTQ community. Since there are few gay bandomen in visual kei, was it ever a challenge or difficult environment?
Perhaps a bit so, but I ultimately tried to use that difference as a selling point in Oshare Dorobou (お洒落泥棒).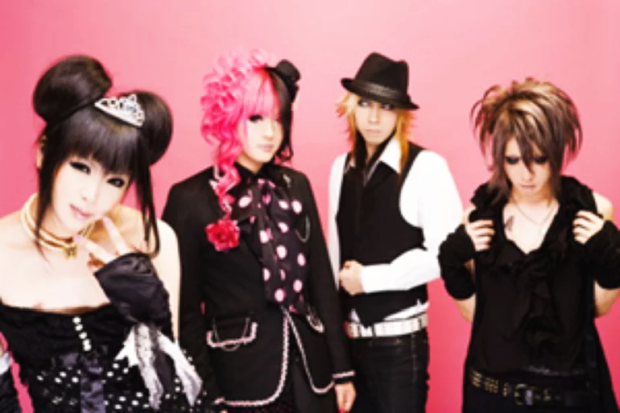 (Oshare Dorobou (お洒落泥棒), with Miyuu on the far left)
After the disbandment of Oshare Dorobou (お洒落泥棒), you seemed to have retired from the visual kei scene. Is that true? If so, why did you choose to retire?
At the time, the real life part time job was going really well. I would begin to spend more time on that end than as a bandoman, and gradually lost interest in Oshare Dorobou (お洒落泥棒) and visual kei life in general.
Today, you are working as a bartender. Can you tell me about the transition between bandoman life to the life of a bartender?
Well, originally, work in the customer service industry suited me, so it was more-or-less a natural transition for me.
Would you ever return to visual kei?
Actually, I've been talking with the members of Oshare Dorobou (お洒落泥棒) recently about reuniting.
Thank you very much for your time! Is there anything else you would like to say?
It's very encouraging to see various older visual kei bands reviving these days. As a fan, I'd love to see formally disbanded visual bands if given the opportunity.
(Miyuu, today)
---