Doesn't look like anyone posted about this yet?
Kiryu's 15th anniversary solo tour will start on October 22nd and continue until December 3rd. Their 15th anniversary performance will be on December 15th at Tokyo Garden Theater.
They got some real snazzy new outfits that look to be specifically made for the tour, since there hasn't been any info about new music.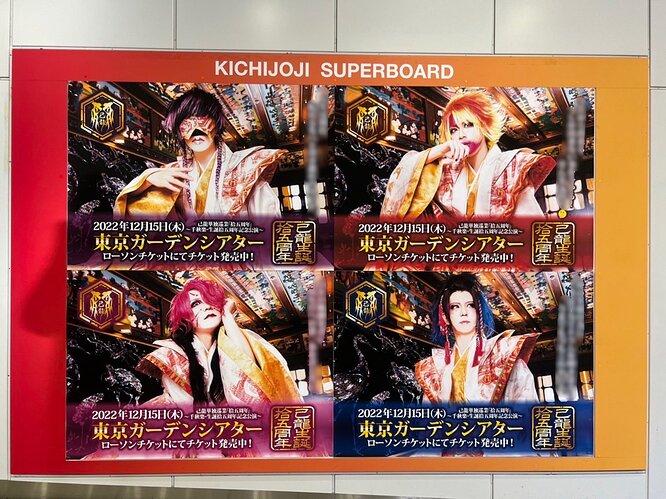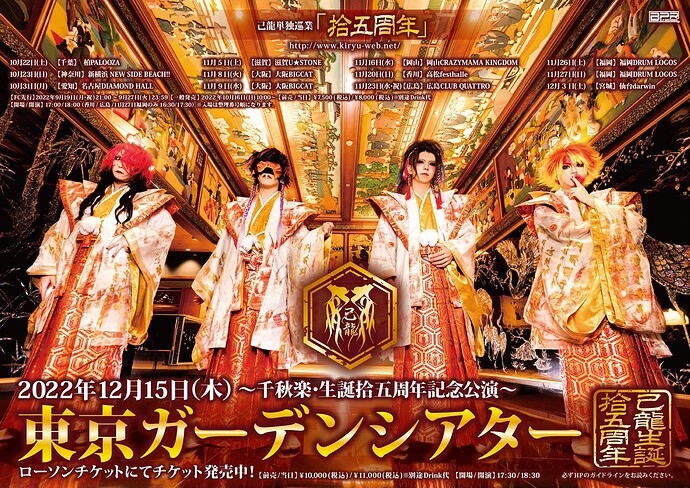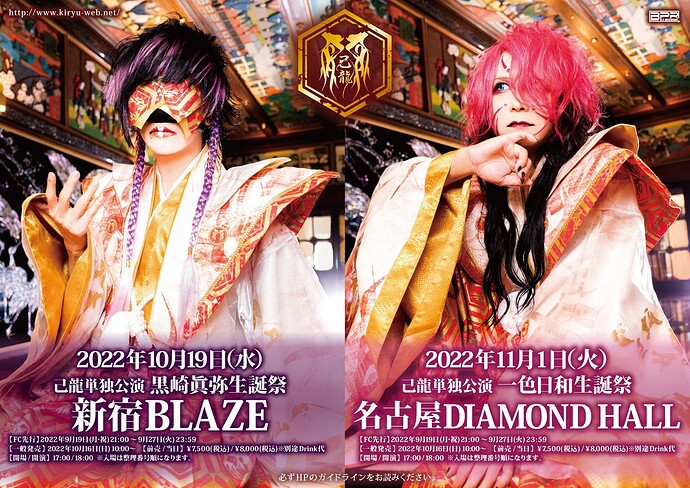 No individual shots released but you can see details on the birthday flyers for Mahiro and Hyori. Peep the teeny Kiryu emblems!
No news about Takemasa

sadd