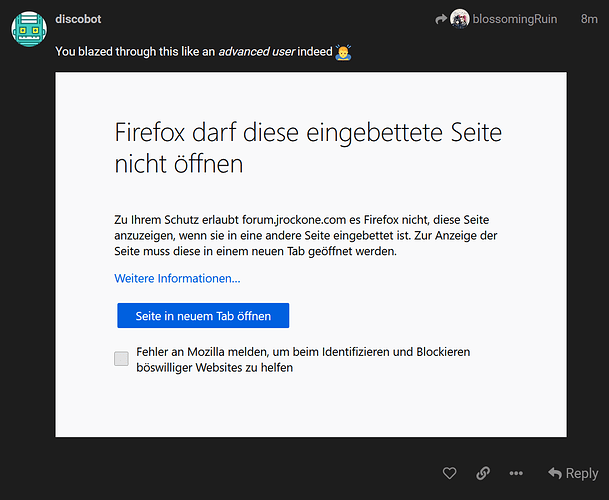 so I cleared the advanced user tutorial. I liked how you designed it in most part.
I had a little problem with the certificate though. Firefox seems to not trust the site you created for the certificate. I can see it when I open it the in a new tab though.
This is just a small error which doesn't bother me at all, but I thought it would be still good to mention.