legendary band LUNA SEA has announced 2 cover albums that will cover their iconic albums "MOTHER" (1994) and "STYLE" (1996), scheduled for release on 11/29 (3 types each)
『MOTHER』
[CD]
01 LOVELESS
02 ROSIER
03 FACE TO FACE
04 CIVILIZE
05 GENESIS OF MIND 〜夢の彼方へ〜
06 AURORA
07 IN FUTURE
08 FAKE
09 TRUE BLUE
10 MOTHER
limited edition A
ALBUM CD+DVD (to be announced ①)
limited edition B
ALBUM CD +Blu-ray (to be announced ①)
◆SLAVE fanclub edition PREMIUM BOX A type/B type
ALBUM CD
LIVE CD 『THE BEST OF LUNA SEA 2023』 2023.5.27「A Rosy Show」Selection
DVD 『THE BEST OF LUNA SEA 2023』 2023.5.27「A Rosy Show」Selection (type A only)
Blu-ray 『THE BEST OF LUNA SEA 2023』 2023.5.27「A Rosy Show」Selection (type B only)
「MOTHER」original t-shirt
『THE BEST OF LUNA SEA 2023』staff pass
BOOK 『THE BEST OF LUNA SEA 20232』 2023.5.27「A Rosy Show」 live photo album
---
『STYLE』
[CD]
01 WITH LOVE
02 G.
03 HURT
04 RA-SE-N
05 LUV U
06 FOREVER & EVER
07 1999
08 END OF SORROW
09 DESIRE
10 IN SILENCE
11 SELVES
limited edition A
ALBUM CD+DVD (to be announced ①)
limited edition B
ALBUM CD +Blu-ray (to be announced ①)
◆SLAVE fanclub edition PREMIUM BOX A type/B type
ALBUM CD
LIVE CD 『THE BEST OF LUNA SEA 2023』 2023.5.28「A Show for You」Selection
DVD 『THE BEST OF LUNA SEA 2023』2023.5.28「A Show for You」Selection (type A only)
Blu-ray 『THE BEST OF LUNA SEA 2023』 2023.5.28「A Show for You」Selection (type B only)
「STYLE」original t-shirt
『THE BEST OF LUNA SEA 2023』staff pass
BOOK 『THE BEST OF LUNA SEA 20232』 2023.5.28「A Show for You」 live photo album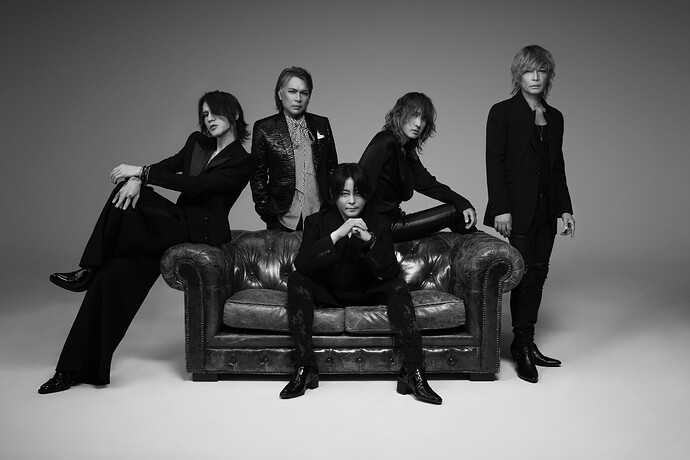 Aw was hoping this would get a vinyl release, since their records are out of print and so expensive. This will still be cool though!
Yay…re-recordings of classic albums that will utterly suck the life and youthful energy out of the originals, and ruin the legacy :-(. Asked by nobody ever. Do the LS guys REALLY need the $$$?
I sorta understood when they re-recorded their indies album, as it had shitty production…but this? why? Because you can doesn't mean you should.
I'm actually a fan of self-cover albums because it's cool to see how the band has evolved and how the vocalists voice has changed over the years; perfect example being a Fabulous Thing in Rose by D'ERLANGER and INTENSE/MELLOW by INORAN.
Innnteresting~
If I remember well, the re-recorded version of their debut album had a very mixed reception but I dug it. If it's about playing old tunes these guys still got it, so I'm not worried about these new recordings either. Bring it on!