Love their look like always! Never leave their mask behind hahaha
They have announced that they are not active since December 2020. They resume activities at OSAKA LOVERS SUMMIT on August 1st.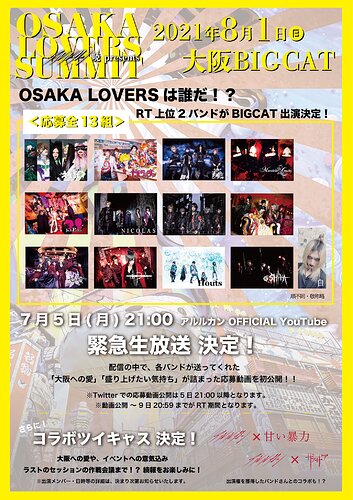 RT to participate in the event.
Sounds good, but I hope they'll drop some new songs soon too… or actually I'm not even sure when was the last time they released something new, hard to keep track with all the extra-limited re-re-releases, lmao.
Finally the return performance will be on 2021/12/05.
New song demo sound source "下弦(Kagen)" has been distributed.
SET-LIST:

A collaboration CD with La'veil MizeriA was released.
CD TrackList:
01.×××× / Marvelous Cruelty feat.祈狂(Kikyo)
02.Solitude / La'veil MizeriA feat.魁那(Kaina)
The next live is on 2022/03/19 with La'veil MizeriA, ルヴィーユ(Luvielle) and Misanthrope.
A limited collaboration CD will go on sale.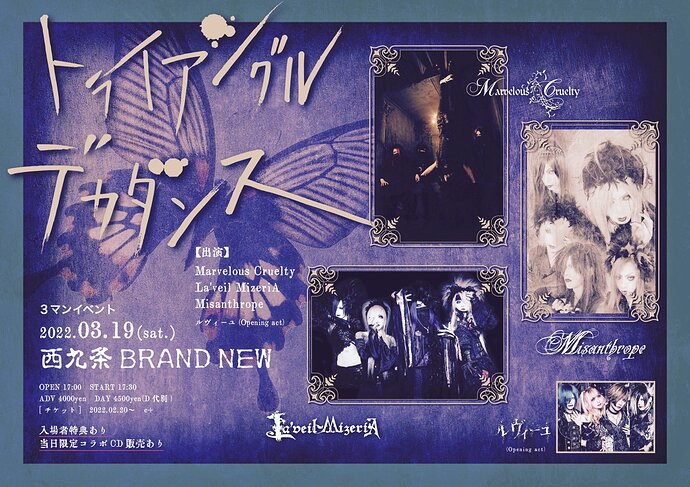 the cd will probably sound like shit but damn that sick lineup!!!
Title: トライアングルデカダンス
4 songs · 2000 yenes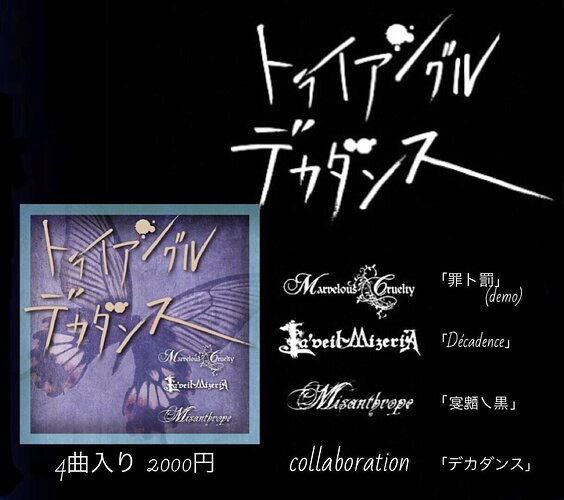 CD TrackList:
1.Marvelous Cruelty / 「罪ト罰」
2.La'veil MizeriA / 「Décadence」
3.Misanthrope / 「黒ノ醜宴」
4.collaboration / 「デカダンス」
Ooooh, CD debut of Misanthrope~

罪ト罰 again???

tfw u have 2 songs called decadance
According to the twitter account, KISAKI secretly participated in the event.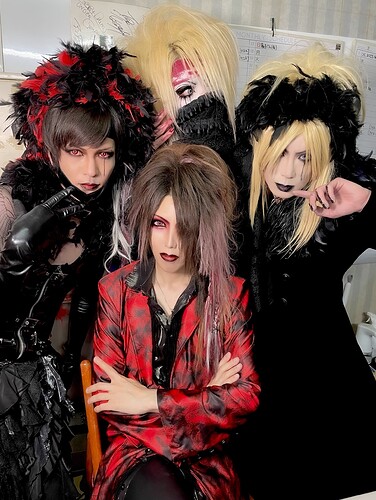 yes, he was a secret special guest

"トライアングルデカダンス Vol.2" will be released soon.
Mail order option available: