Mary's Blood new live DVD/Blu-ray "Mary's Blood SUPER LIVE 2020 at O-WEST" will be released at 2021/03/29.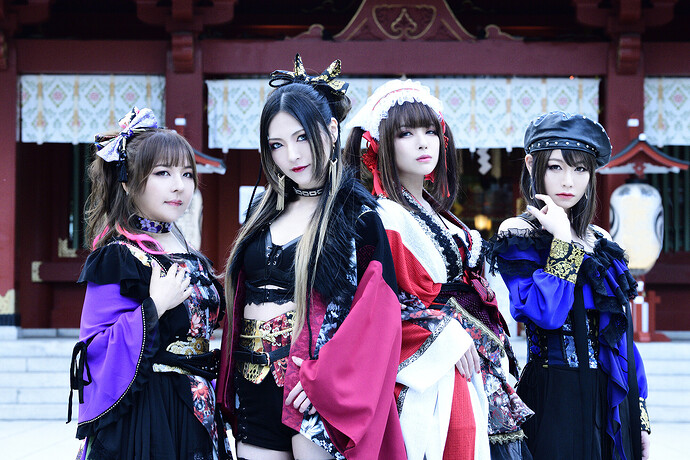 "Mary's Blood" members:
Vocal : EYE
Guitar : SAKI
Support Guitar: YASHIRO
Bass : RIO
Drums : MARI
TrackList:
【収録楽曲】
第一部「Cover of the Knight」
1.ペガサス幻想 (Pegasus Fantasy)
2.甲賀忍法帖 (Kouga Ninpou Chou)
3.終曲:BATTLER(「悪魔組曲作品666番二短調」より)~荒涼たる新世界
4.unravel
5.魂のルフラン(Tamashii no Refrain)
6.Driver's High
7.ウィーアー!(We Are!)
第二部「Queen of the Night」
1.Queen of the Night
2.アルカディア (Arkadia)
3.Song for You
4.Campanula
5.It's Alright
6.HIGH-5
7.R.I.P.
-Encore-
1.Labyrinth of the Abyss
2.Marionette