I think the vast majority know this band. This is Missalina Rei, the legendary japanese Visual Kei band belonging to the legendary Key Party Records label.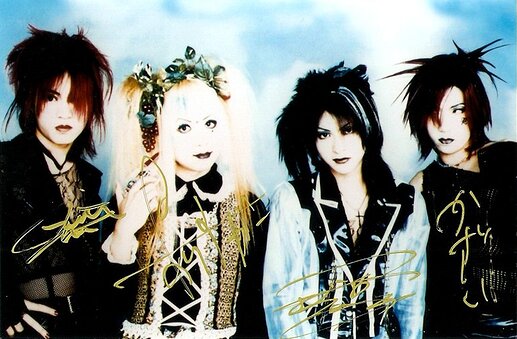 At the beginning of its existence, the group had a typical sound of the bands of that time: lugubrious tunes with a visual aesthetic similar to DEFLOWER, Aliene Ma'riage, among others. Later, achieving considerable popularity for the proposal on stage of the members, especially Arisu, their melodies achieved a more pleasant and fun character, typical of genres such as pop-rock and even punk.
One of the group's most notable achievements was releasing a single capable of entering the Oricon rankings, reaching number 85.
If you did not know them, it is a good time to listen to them!