Infos for the release of their first mini album
is this Aika (ex-werkmare) or is it a different kazuya sakuragi?..
by name they sound promising !
TrackList:
【CD】
01.Ego denial
02.Moon dinner
03.溺れた言葉
04.スライドショー
05.未来の種
06.Flash back
【DVD】
01.Ego denial (Music Video)
02.それを誰も赤と気づかない (Drama)
03.Ego denial (Making)
04.それを誰も赤と気づかない (Making)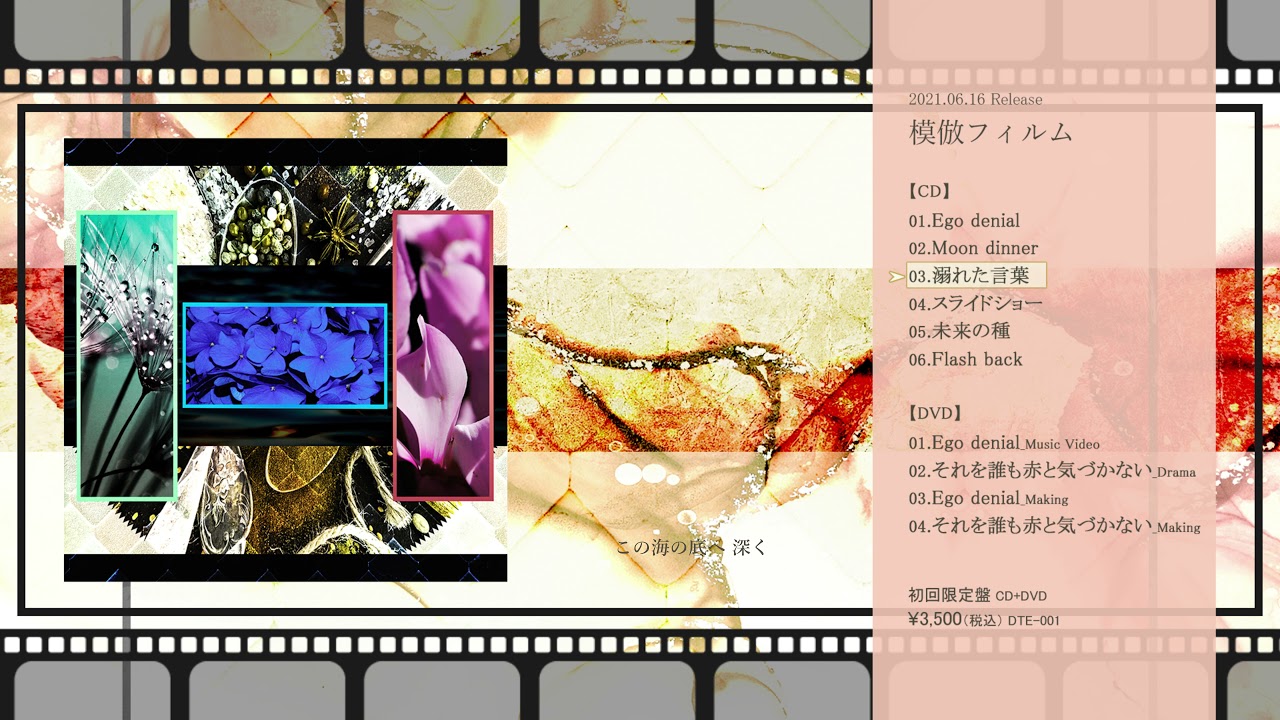 Why is this so good…
Also, this looks pretty decent for being filmed on a phone. No more excuses for budget MVs in a few years =P.
I love the singer's voice, I don't know what it is about it




Fresh sound too! Reminds me of that late 2000s j-rock sound you'd hear on a FMA:B ost with an indie/prog slant here or there. I'm really looking forward to this band.
yo this is pretty cool
probably the most I've been interested since nurié
lineup:
Vo.Sakuragi Kazuya (桜樹 和哉) (ex-R.A.I.D. → WERKMARE → -Aika- → RODWELL (ロドウェル) → 2nd awake → Sakuragi Kazuya (桜樹 和哉) , Ohi Ayaka (大井 あやか) support)
Gt.moyashit (ex-THE LUCKY STRIKES → Sea Drops → lucy+peter=esolagoto Gakudan (lucy+peter=esolagoto樂団) support → luin)
Ba.H∀L (ex-Avilis)
Each time… Literally each time i read his name as moyaSHIT

Their bassist hal withdraws from the band