A second stage of the omnibus "NO VISUAL, NO LIFE" will be released.
YASSS BITCH YAAAAASSSSSSSSS bring it on motherfuckers
The VK omnibus is becoming a lost art… I hope this is gonna as good as I think it is
New omnibus "NO VISUAL, NO LIFE〜IDIOSYNCRASY〜" will be released at 2022/10/01.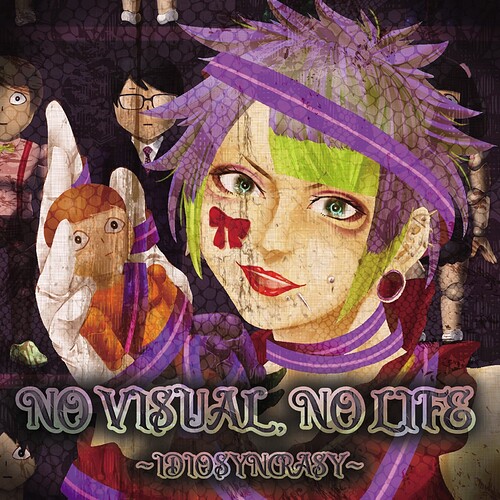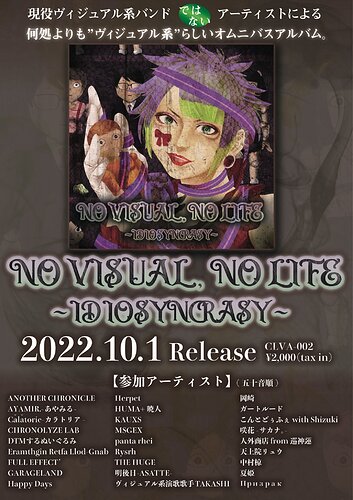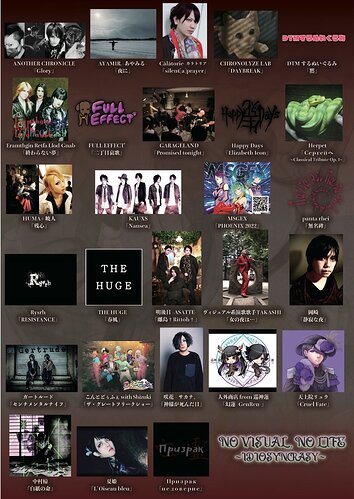 ANOTHER CHRONICLE
AYAMIR.ーあやみるー
Călătorie-カラトリア-
CHRONOLYZE LAB
DTMするぬいぐるみ
Eramthgin Retfa Llod-Gnab
FULL EFFECT'
GARAGELAND
Happy Days
Herpet
huma+暁人
KAUXS
MSGEX
panta rhei
Rysrh
THE HUGE
明後日-ASATTE-
ヴィジュアル系演歌歌手TAKASHI
岡崎
ガートルード
こんとどぅふぇ with Shizuki
咲花-サカナ。-
人外商店 from 巡神蓮
天上院リュウ
中村椋
夏姫
Призрак
Very curious about that random Russian band…
edit: they are not russian
also volume warning
I know none of these bands and that's entirely the point. Let's go!