A 3rd omnibus "NO VISUAL, NO LIFE" will be released.
Good to see this concept still going!
[artists in alphabetical order]
ANOTHER CHRONICLE
Area jacta est
Artless
Bang-Doll(Eramthgin Retfa Llod-Gnab (Bang-Doll after Nightmare))
CHRONOLYZE LAB
Herpet
MSDV
MSGEX
panta rhei
TRANCE
UDFmisa
Under Cat's
Yuzu
岡崎
俺はゴミじゃない
ガートルード
咲花-サカナ。-
詩泉
下手達
洒落
誠影
夏姫
ハクムク
魔王
蟲籠
ラリレロ (rarirero)
リヴァイ部
Призрак
---
a new special project called ラリレロ (rarirero) has formed by 狂想ドッペル (Kyousou Doppel) members Kouhei and Ryousuke! The photos used are actually taken from their time in their previous band ESKIMORT SIX NINE.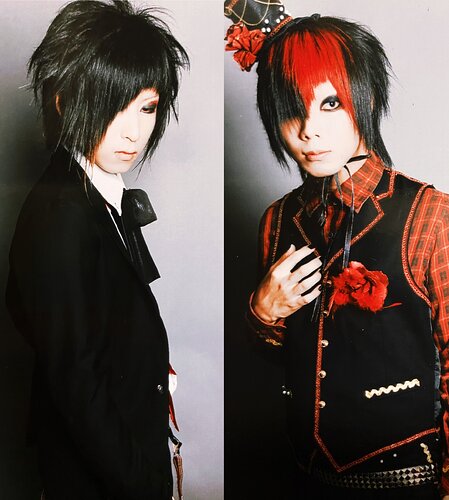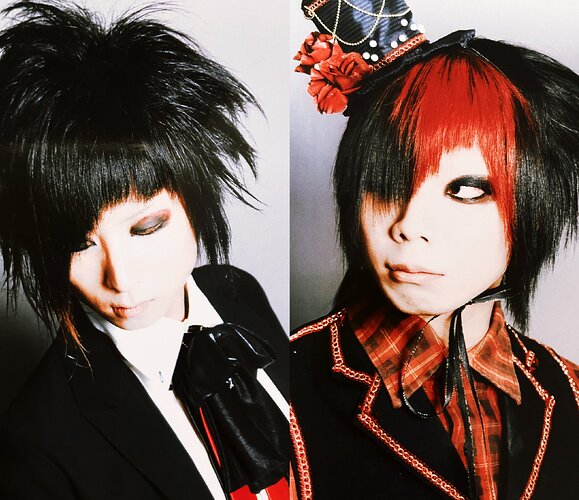 another special project "洒落" (sharaku) has been formed by Edogawa Choichiro (gaizao) and Honma (侍newwave)
they will hold their first live on 10/29 at Shinjuku Merry Go Round
なりきり☆ハッピー is a cover of a song with the same name by ミゼリア (Mizelia)
the video was deleted

still plays for me

omg thats so nice. looking forward to buy this one <3
now its work… weird youtube
I'm always down for this series! The selection's tune of previous ones are really good!
yo 4th track aint half bad