New omnibus album "NO VISUAL, NO LIFE ~GIANT KILLING~" will be released at 2021/12/12 (2000yen)
I swear, vk omnibuses are dead. Every time there's a new one, it only features bands from bumfuck nowhere.
The guy from vkdb is on there?! That's interesting
Sounds like an interesting undertaking!
I think it's worth noting that the news blurb states that the artists who make up this compilation are people who are explicitly not active participants of the visual kei scene. Among the artists there are random solo musicians and bands from other genres, a long-inactive small vk band from the past, singer-songwriters, Jpop vocalists etc. The only uniting criteria is that they all love visual kei and will feature songs they've written in a vk style.
Me to most of these artists: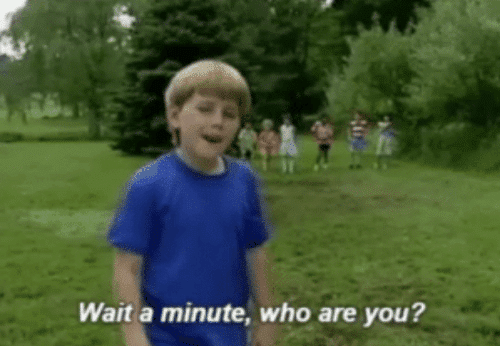 This could be interesting, though.
Plot twist: kuwa is a bandman
I tested negative for Herpet
wow, this is like all the cringie vibes of indie vk/vk misfits who cant get into good events all put into one bloated morsel xD. all the crappy midi drums in every preview xD. sign of the times
"hi, welcome to my youtube conspiracy vlog, in today's video I will show PROOF that covid-19 pandemic was a plot to assassinate visual kei!! as my primary evidence, I have this omnibus CD, released in december 2021, called "NO VISUAL, NO LIFE ~ GIANT KILLING~!! If that album title itself does not reveal the TRUTH, it is a double CD release which you will have to listen to UNDERSTAND"
I'm surprised that the hepret sample, and the one after that, were actually listenable, otherwise this is elite cringe. it might be the single worst release this scene has ever produced largely on account of how unnecessary abundant that tracklist and artist casting is. this really ties stylistically extra well with that absolutely awful anime we got earlier on.

はい 1¥ END​:put_litter_in_its_place:
I like that in an attempt to stay true to early VK most of the songs are badly mixed.
I'm surprised アスラン is on this, isn't he a visual kei artist? He's a part of several bands and has his own solo stuff that definitely is, anyway.
Personally I'll buy it only for Herpet and Călătorie.
It's very cheap anyway
Orange Juice to Orangeade is Visual Kei to this. Idk how else to describe this.
That Stardust One track almost sounds like it was meant for Mix Speaker's, lol (or that one pirate band whose name is on the tip of my tongue.)
The fact that this passes as a vk tribute omnibus is fucking saddening and shows the absolute state of the scene right now.
I like Herpet , 咲花-サカナ。-'s songs , the rest are …maaaaaaaaaah

!
I love this because it shows how little people actually think of vk