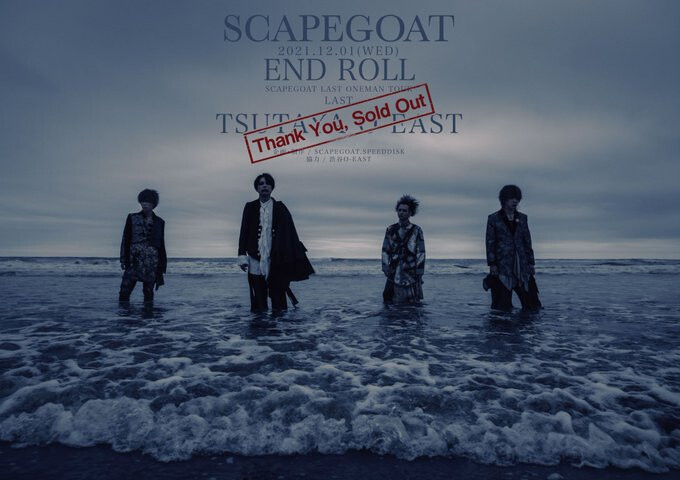 Scapegoat will release their last live at Tsutaya O-East February 2022.
Setlist for that day:

Source : Twitter
Someone said that they performed their entire discography

. Too bad anyway still nice of them to record and release their last live. Scapegoat was a criminally underrated band.
Yaaas i need this

Details of the release:
Title: 2021.12.01 Scapegoat last oneman tour "End roll" final at Spotify O-east
DVD:
· two discs: whole show (32 songs) and music video collection
· 40-page B5 photobook
· 12800 yen
Blu-ray:
· whole show (32 songs) and audio track with member comments
· 8500 yen
It's the first Blu-ray release from Speed-disk, I think? Also, it's pretty strange to see a DVD that is more expensive than a Blu-ray, even knowing that it has all these perks.