Hii! I want to get rid of some things that I have. You also check on Twitter here https://twitter.com/dimskies/status/1373334525627879424
*if you're interested in CDs pls let me know. if you have any questions or want more photos feel free to ask!!
PayPal only, USD
Shipping from Tokyo
We can discuss shipping options!
Once items have shipped, any loss or damages are not my responsibility.
If only purchasing cheki, depending on the amount I can just send them as letters for a $3 stamp.
CANNOT SHIP PACKAGES TO USA, CANADA, ETC. ONLY CHEKI IF LETTERS ARE ACCEPTED. Let me know your country and I can check Japan Post's website.
Clothing will be washed before getting packaged and shipped.
AKANE HAND WRITTEN FAN $20
HAND SIGNED PHOTO FROM THE BAND $20 or highest offer
SAKU CHEKI $5 EACH
important
- a lot of Saku's chekis got bent so they're curved. But price remains the same.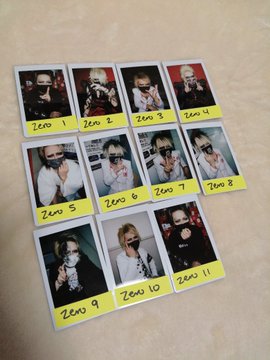 ZERO CHEKI $5 EACH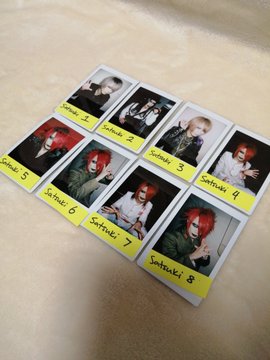 SATSUKI CHEKI $4 EACH

AKANE CHEKI $4 EACH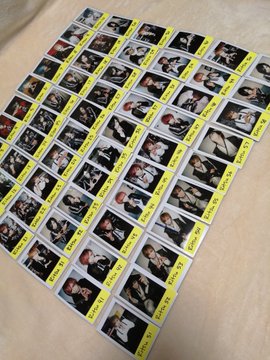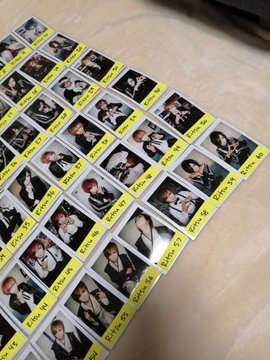 RITSU CHEKI $4 EACH
TOWEL HOLDER $5 used
RUBBER BRACELETS $5 EACH used
All currently on hold except for the blue one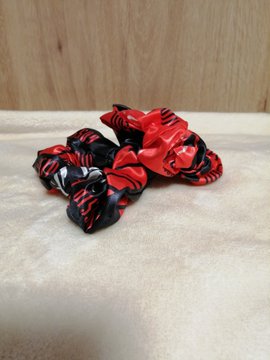 GOSSIP SCRUNCHIES $15 prefer to sell as a set - used but good condition
SMALL GOSSIP BUTTONS, SOLD AS SET ONLY $10 - new, unopened
BIRTHDAY SPECIAL LIVE LIMITED CANDY - expired, unopened
SAKU BOXES $5 EACH
ZERO / SATSUKI BOXES $3 EACH

TRACK SUIT JACKET ONLY - SIZE LARGE (japan large lol) $35 - used but excellent condition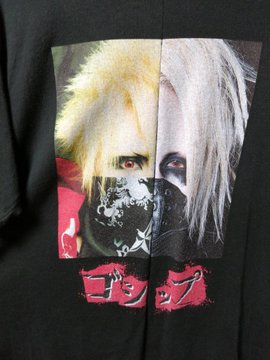 ZERO TSHIRT $25, MEDIUM SIZED - used once or twice, good condition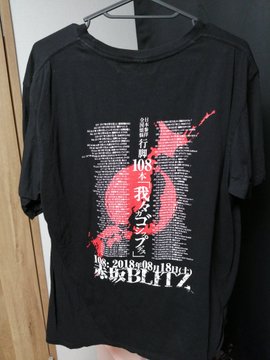 GOSSIP TSHIRT $25 - MEDIUM SIZED used ((M? to me its an M, a bit loose. I'm 161cm))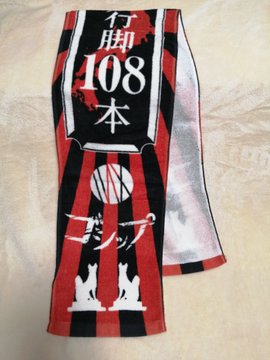 GOSSIP TOWEL $10 - hella used but still nice and soft

NICOLAS UMBRA TOWEL (still long like the others) $15 - used once or twice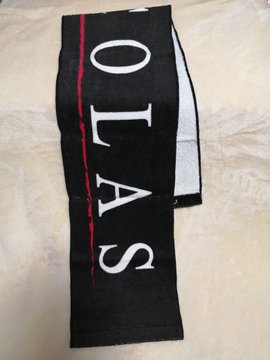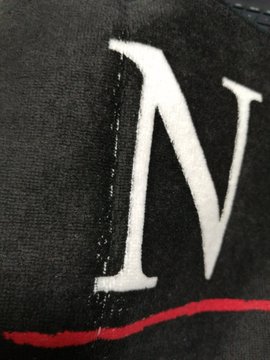 NICOLAS TOWEL $5.50 - used and the overall quality of this towel is super low so