the Reveude will revive for one day only at Haruka's birthday live on 9/16 at Ikebukuro Blackhole.
Only one day…

Artists: Zeke Deux, NETH PRIERE CAIN, ARMADEA, SIRENE, the Reveude.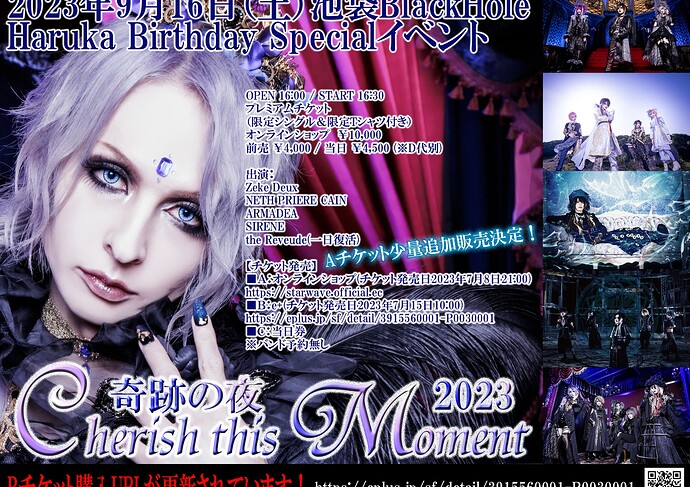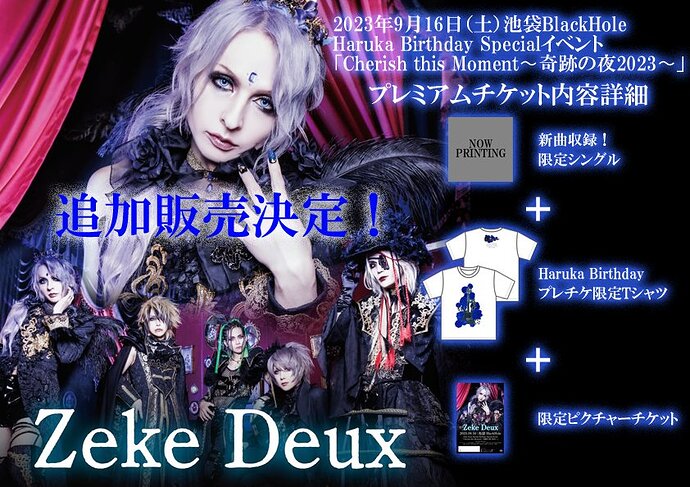 Source:
https://twitter.com/rvd_official_/status/1695754520444473452
They should come back for good, they were an amazing band.
[Zeke Deux] A limited single titled "Never Fade Memory" will be awarded with the purchase of the premium ticket.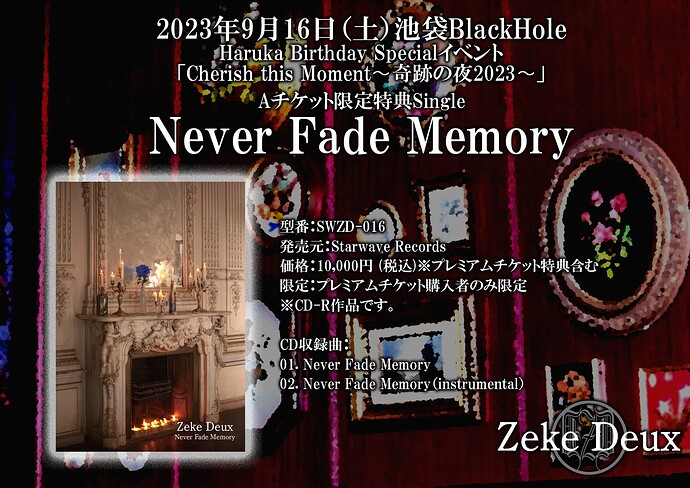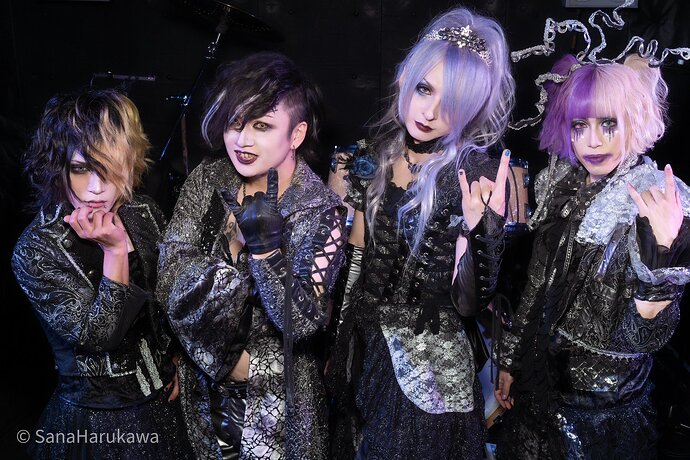 SET-LIST:
1.拝啓狂騒の暇に微笑む女神よ
2.Dear…Pain&Roses
3.惡の華
4.Evolution Calling
5.Stirring with the Dagger
6.Rebirth
7.Virginity Blood
8.女神転生
Images from the performance: https://twitter.com/rvd_official_/status/1703404406996345222