I saw this fun little timewaster before the new year and thought it would be fun to try out! This bot checks over your Spotify history and proceeds to give it the old fashioned flambee

Take it out on a test drive here!
It's clearly meant for more mainstream tastes but it won't hesitate to take you down a peg for listening to obscure af music too. I wonder if it got some info from MH, it really tried to rail on me for being a Mukka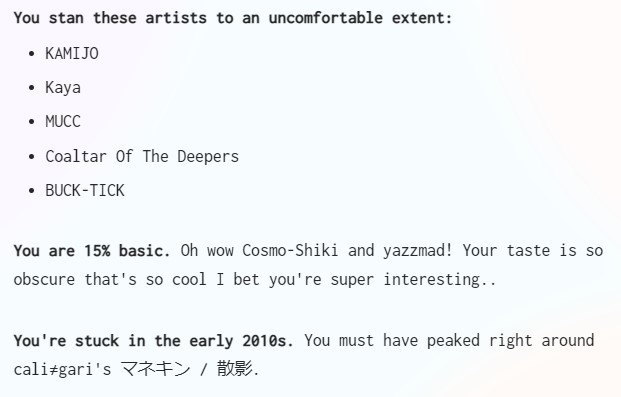 So, after you take the test, what did you get? I got: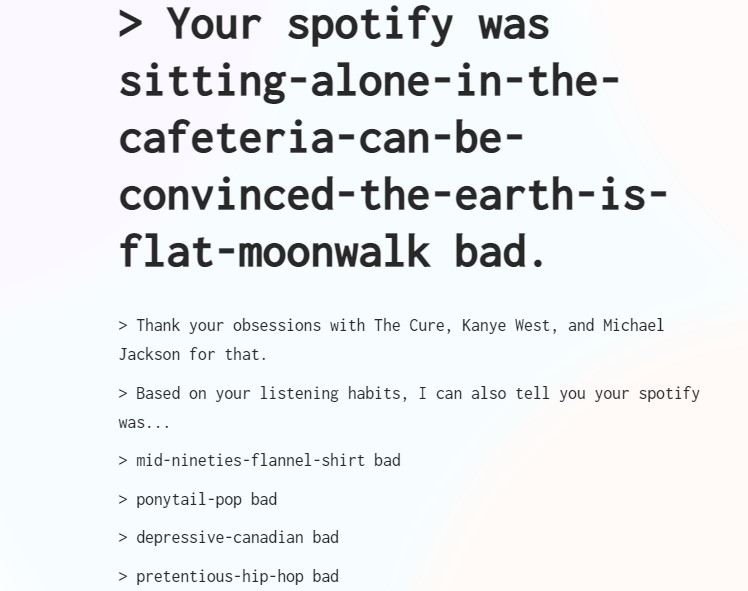 Not that bad tbh. How about you?