Do you know what would look good with a new tour?
A new album or at least a single.

This is like, actively irritating to me. I don't think it's particularly the band's fault or anything, but I find it confusing and frustrating that they cancelled their comeback single two years ago only to have a 15th anniversary tour not including anywhere in the world (pandemic obviously) but international fans are really getting a whole lot of nothing from these guys.
EDIT: I guess my thing is if it's all the label's decision (unsure if they're still with WB at this time or what) but I do not at all understand how they can justify cancelling Emperor and then going out on tour anyway.
Totally on board with this. In the past, they were occasionally on a level where I began to think that they definitely were on their way to international respect honestly just to then basically disappear for years. It is annoying. I reckon there were many people pretty hyped on a new single after years of fluctuating activity. Not to mention the intriguing mystery of a new HGP single (like, who was even going to be the vocalist for this?).
"Just" a tour is a bit frustrating rn but also, you've got to remember, that this is the beginning of their 15th aniversary. I am sure, we are getting at least one release this year.
HGP releases don't necessarily need a vocalist. Curse of Virgo was all instrumental. I wonder if some of that output was folded into Rusalka…
That's of course true but he made his more recent instrumental work under the HIZAKI moniker.
Specifying it as HGP, I would assume that it would entail other people as well as a vocalist. But all in all it's not like we'll ever find out.
I could totally see some ideas being transferred into Rusalka (and I wondered about the same thing), if composition for Pavane had already begun back then
holy shit i feel old. i remember the day they first announced their debut.
imma go lay down x
So they going to play just the songs on the NOBLE era?
Would be cool to see how they will play it now.
Also WTF just two spots lol
I was wondering about their deal with Warner Music Japan too.
When I searched their EP on iTunes, I found out that the EP is under Chateau Agency - Kamijo's indie label.
I don't know if this signals the end of their relationship with Warner, however.
This is actually wildly helpful thank you
I forgot to mention the EP title that I searched - it's "Lineage".
Pretty sure it is over. The Warner Music Japan Youtube channel has been uploading all their video releases that were sold before, including the lives and stuff … oh and they are uploading in 1080p too. It feels like they are purging all items from their catalog lol
My favourite version of Philia that only came in the limited edition versions of the release: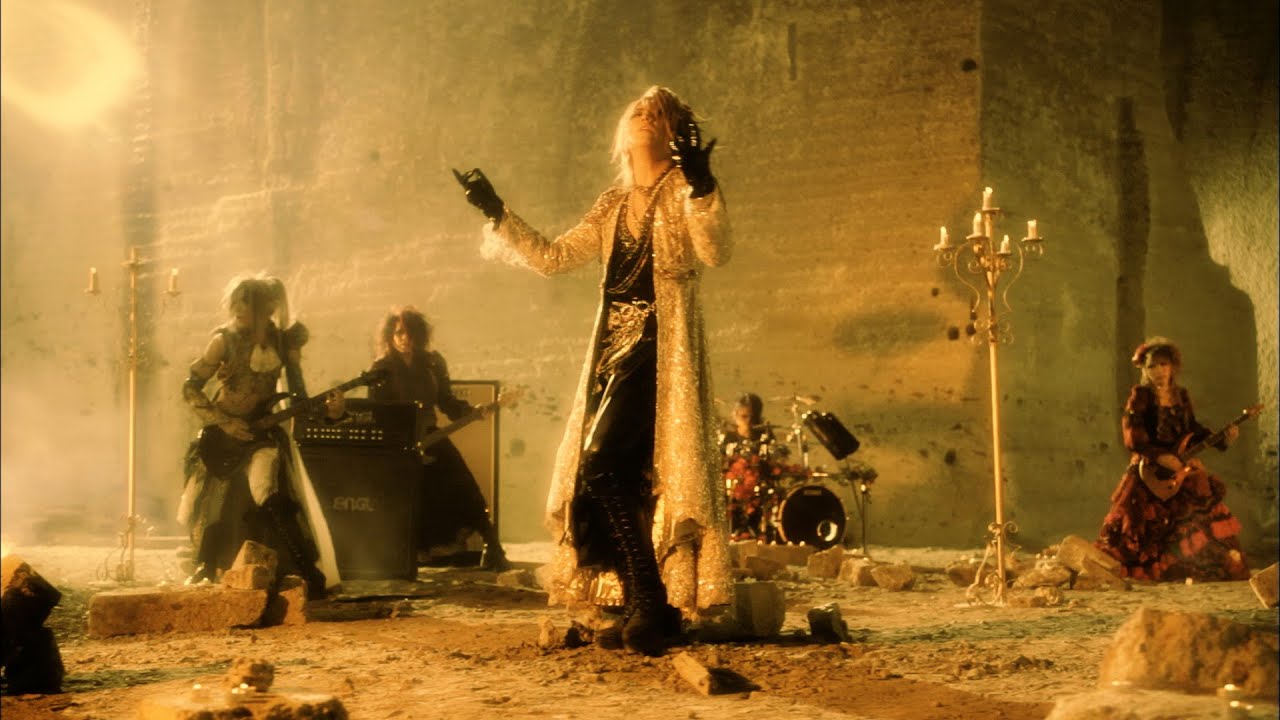 With the likely end of relationship with Warner, I now also wonder if the "Greatest Hits 2007-2016" compilation is actually the last action by the label to use the band's name for money grab. The timing of that release, as well as the re-recording of several old songs in it (including some from the band's now likely 1st/previous indie stint), is too perfect to be just a coincidence.
Anyway, to get back into the topic here, I hope that the band will provide ways for paid online streamings (live and/or re-watch). With that said, hope that everyone stays healthy, including but not limited to band members themselves.
Omg, that's awesome, they're finally back!

Versailles new live DVD/Bluray/CD, "15th Anniversary Tour -NOBLE-" will be released on 2/1 in 3 types
■Limited edition [Blu-ray + 2CD]
11,000円
■Regular edition [DVD]
7,700円
■Live Album [2CD]
3,300円
[Blu-ray & DVD tracklist]
Prelude
The Love from a Dead Orchestra
Shout & Bites
SUZERAIN
Antique in the Future
windress
Forbidden gate
SILENT KNIGHT
zombie
Beast of Desire
To The Chaos Inside
SFORZANDO
After Cloudia
The Red Carpet Day
Aristocrat's Symphony
History of The Other Side
Episode
PRINCE
Sympathia
The Revenant Choir
Ascendead Master(EndRoll)
[CD tracklist]
DISC I
The Love from a Dead Orchestra
Shout & Bites
SUZERAIN
Antique in the Future
windress
Forbidden gate
SILENT KNIGHT
zombie
Beast of Desire
To The Chaos Inside
DISC II
SFORZANDO
After Cloudia
The Red Carpet Day
Aristocrat's Symphony
History of The Other Side
Episode
PRINCE
Sympathia
The Revenant Choir