Doukete Karasu when they released this banger and then fell off within a year or two
Yasashisa no Daishou when they released 1 (one) mini-album and then everyone bailed on the vocalist
There will be some bands I loved from very beginning but ended up like this.
Envyl started as duo Dierry Call, but i got interested when they formed as a band. Poof, they disappeared.
Rana goes same. 2 Minis and Poof… silence
Zerocre was mediocre (hihi) but i really liked MV track. Released 1 single.
And my biggest pain, Warumono. Their single Hajimari Hajimari was banger for me but they disbanded.
-Roid- . Breaking the black and Happy world were so good.
Devil made, devil and devil.
Both bands were so good. They literally came from nowhere, released several songs, and disappeared.
Xepher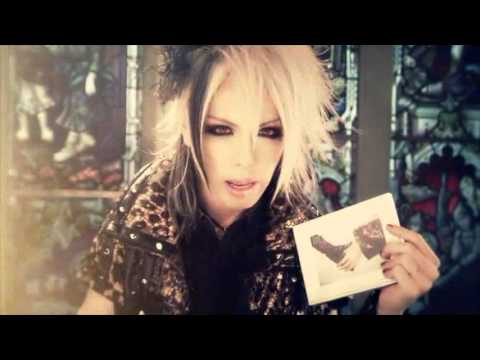 LAPLUS
My Fairytale
There are a million more bands that feel like that to me, but iirc Xepher had good reception when they were active.
*How could I forget about NIAS… Utter disappointment w/ their circumstances.
Quite recent, but this band easily comes to mind. Generic, sure, (and no one would call them saviours of VK) but they could play and the vocalist was a decent screamer, which is rare.
And Guernica/GELNICA are one of my biggest regrets in the last couple years. Releasing like 10 straight bangers, but pretty much just to nerds on Monochrome Heaven. I'd share a different song, but I found only 3 with the rest being purged. And if anyone has all of their stuff archived, I'd be really happy.
Interesting to see the several mentions of Warumono here because this band for me was Dokuga (also being fronted by Takeru). And they disappeared after a year of activities too. Dude apparently can't hold a band together.
I don`t think they were ever called VK saviours, but for me it was Xodiack and Zodia!
None.
Japan is a country where something new comes out to replace another, whether be it in entertainment or literature there is never a sequel rather a successor because western countries are obsessed with symmetry that they create one character or movie and go on to make a series lasting more then 70 years. In japan theres either a small one shot of an classic anime or a tribute movies to give a sendoff after the composer ages an age where he looks back and thinks ''Life isin't always this bleak'' like evangelion never watched it but the author seems very mature and realistic. Hell if a ridiculous series like danganronpa knows this why dont people realise that new things that pop out are ''the same case but different names'' Thing is one or two bands was enough for me the rest just seemed well more of the same but I guess I was lucky enough to find those bands that were meant for me right off the bat. Or I guess I'm living in grace and accepted certain things.
Maaaan Laplus was so promising!
I hate that they seemed to have erased everything from YT too
Do you know if there's a way to get their music?
Not the saviors of Vk as well but I really liked the first and only single by them. But afterwards they werre lost in oblivion… Dunkelheit profile | Dunkelheitプロフィール | vkgy (ブイケージ)
I think Verxina was this for a lot of western VK fans. Their vocalist Hiro is very beloved due to his former band gossip (who were also One hit wonders) and many people were absolutely hyped to hear that he was in a new band.
Then they dropped this song and the hype got real. Their first (and only) full lenght album was also well received, so it looked like this band was going places… until they didn't. With Hiro it's sadly expected that his bands are faltering before they can grow since none of his bands lasted long. It's still a shame because Verxina had decent song writing and a lot of untapped potential.
Speaking of underused talent and potential, the Reveude also fits here imo.
They had the ability to become the next Megaromania (and saviours of the declining breed of melodic /symphonic VK bands). The exact moment they found their style and direction and dropped a killer single , Megami Tensei, they announced their split. Then all of their members formed new bands - and imo none of them are even half as good or interesting as the Reveude.
pretty much any newer band thats popular with new tiktok vkei fans is called the savior of vkei lolol
Not quite "never". Just look at Nintendo, a Japanese company that relies 100% on nostalgia and constant reiterations on old ideas. Like Mario or Zelda, or anything, really.