*All info from the article is machine-translated so if there's any errors, please feel free to correct.
Please note that this is not a direct translation of the article itself, just paraphrasing.
Original article:
According to weekly magazine Shūkan Bunshun (週刊文春), アルルカン (Arlequin) Gt.Kuruto (來堵) is currently under investigation for the sexual assault of Ba.Shohei (祥平)'s girlfriend.
He was accused by a woman in her 20s, who first met him at a bar in November 2020. They exchanged contact info, which eventually led to Kuruto asking her out. However, the woman refused as she was dating bassist Shohei at the time. This led to an incident in July 2021 where she was allegedly forced to drink 60 shots of dark green tea which contained 90% shochu (Japanese distilled liquor), passed out, and woke up in Kuruto's house where he was having sex with her. She quickly awoke, pushed him off, and ran out of the house. She would then contact Shohei about the incident, but he didn't want her going to the cops as he didn't want to risk getting kicked out of the band.
However, the victim would change her mind in February 2022, when she says she saw a LINE group chat between Shohei, Kuruto, and the president of their agency. The president is alleged to have told them that if the incident went public, then their lives as an artist would be over and he wanted to make contact with the victim, so the president and the victim apparently did just that where he apologized. Later in July, the victim would submit a damage report of quasi-forcible sexual assault to the Mejiro Police Station of the Tokyo Metropolitan PD, and it is currently under investigation.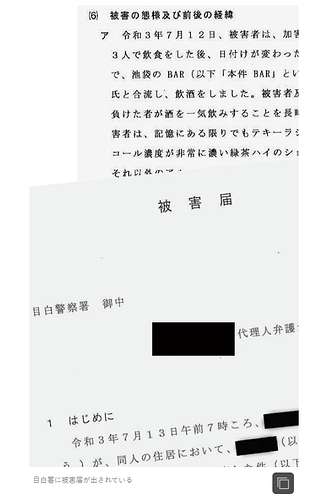 According to the victim's attorney, he told the newspaper that Kuruto had said that the sex was consensual and the victim was not intoxicated. Neither Shohei nor the president stopped her from going to police, and if she and Shohei were to break up, then Shohei would say that Kuruto forced him to have sex with her (imo this part is unclear, please let me know if this needs to be corrected).
Kuruto would then send a Line message to the victim to apologize and acknowledged the investigation.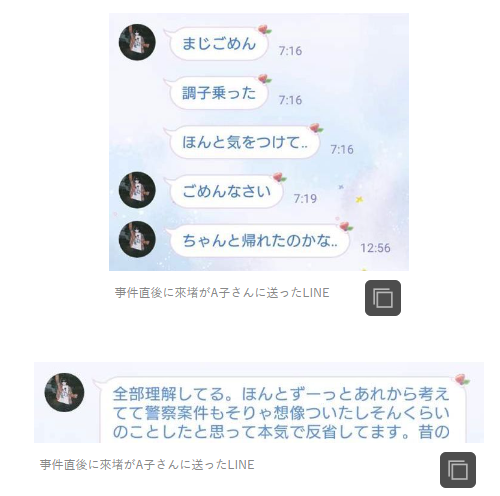 Further updates of the investigation are expected to come as Shūkan Bunshun (週刊文春) will follow up on further details on the woman's accusations and Arlequin's agency's response in their next issues on 2/15 and 2/16.
---
btw for those questioning the validity of this story, Yahoo Japan has also reposted it (literal copy&paste) but yeah this is kinda huge
https://news.yahoo.co.jp/articles/ee13859893b946fd0852c9c35538fb8762d1eea9