Just wanted to know who you guys think had the hardest outfit to perform in. Too hot, too restricting, too revealing or whatever it be that would make performing uncomfortable.
My vote is Jasmine You: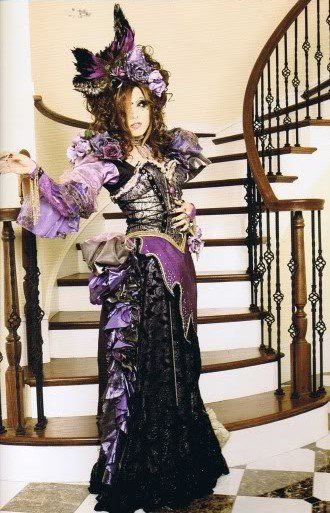 I've been watching some older Versailles lives, poor guy could barely head bang but he looks dope though.
Honorable mention to Hizaki but I know his outfit sometimes has one of those things underneath (I forgot the actual term) that allows the dress to be suspended so that he has more leg movement. Difference is that Jasmine has his contoured to his legs and his headpiece is much larger and I think he is actually wearing a proper corset.