Kaya new single "VILLAINS" will be released at 2023/07/17 (2 types, MALEFICA type and VILLAIN type)
Again I say: AAAAAHHHHHHHHH!!!
lots of "Villains" being released lately; first Rorschach, then Thirteen, now Kaya. Weird.
Villains kei

the single is a double A-side release, so I guess 2 new songs
composition (presumably on both songs) is done by Haru (ex-Minus Jinsei Orchestra) and guitar is done by Majorika Majoruka Magical ☆ Himori (from Jin-Machine)
LOL Kaya heard us talking about Mao's style this year…
People call Beyoncé queen but Kaya sama is the Queen of my heart!
There is some new info about the single, including tracklist, cover art and an absolutely sickening visual!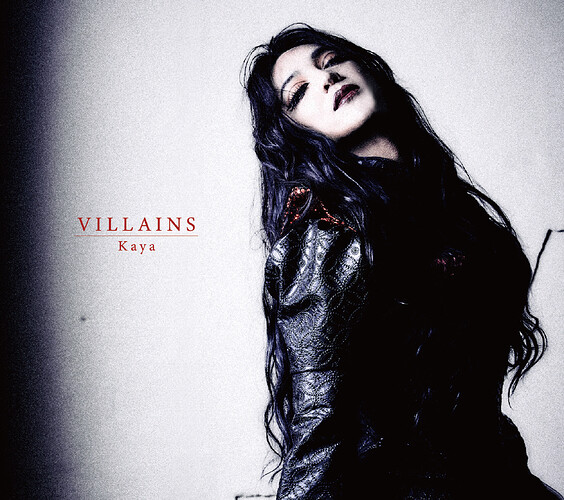 Wooooooowwwwww that's awesome!
Giving as always!
Im super excited about the new outfit, Kaya has been repurposing his old dresses for way too long!
[tracklist]
MALEFICA type
Malefica
Villain
Call me Cruella(cover)
VILLAIN type
Villain
Malefica
哀れな人々-Poor Unfortunate Souls- (cover)
ooo excited for that poor unfortunate souls cover : D
one thing his management knows for sure is how to water the fandom homosexuals to keep them excited and moist in all the right places, this is legit THE look of the year
everyone else better start saving coins to maybe have a chance at impressing their stans in 2024
Unquestionable talent,unquestionable QUEEN.
oh my lord



werk mother
thank uuuu
beauty is a talent and the QUEEN is bringing in it all
the vocals the style the look 𝖙𝖍𝖊 𝖉𝖗𝖊𝖘𝖘 we're living in a VK golden age