Crowdfunding has started.
MEME has reached 100% for the 2nd crowdfunding today!
Supported the lowest tier, would have gone for more if he had the physical album in there.
I'm assuming the crowdfund is for the physical release + one man live?
The campfire fees though. My 500yen donation came with a 220yen "system fee"…
For the 5000yen you can get the sound source of the demo version of 5 songs. If you do the 10,000yen you can get an acoustic cd, plus a bunch of other items.
Yeah, unfortunately I just want the physical album itself lol. Not interested in the acoustic cd and cheki
Yo he's finally wearing that skin apron thing!
Seems some pics a faintly burned too.
It looks surprisingly good when he is wearing it.
Doesnt look too bad/stupid because of the printed out photos.
The mini-album Kryptos will be re-added for digital purchase/stream.
Also a new song will be added "DIABOLIC"
Edit: they have been re-added and DIABOLIC has also became a part of Kryptos - 2021 ver.
Spotify:
In case you wanna see L wearing the skin apron and playing with a chainsaw on stage, he shared a preview from it on his insta story.
(I screen recorded it)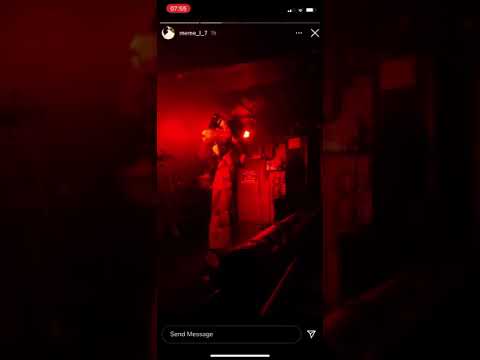 His English message to overseas fans is so cute, we love you too L.