11.6 inch Graphic tablet (basically a portable monitor but more expensive and touch screen)
soon I will buy a tablet stand for it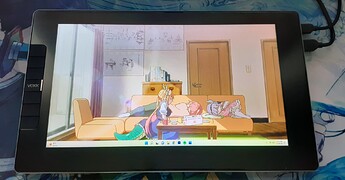 2 TB external hard drive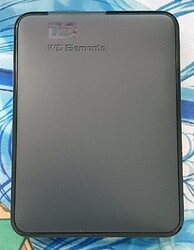 Darkstalkers is back! Grabbed this bundle version of 2 Capcom fighting collections + slipcase. The box is surprisingly quite nice and sturdy.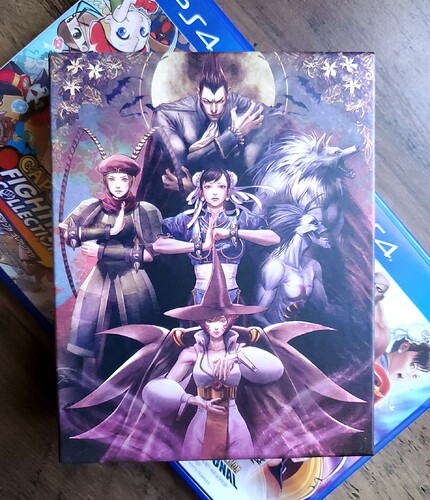 @ghost I notice you have been posting a lot of physical game media. Wondering if you're aware of things like the Retrotink 5X-Pro (https://www.retrotink.com/) or the OSSC (Open Source Scan Converter.) A bit on the pricey side, honestly, but if you're looking for higher visual fidelity over HDMI, this might interest you:
---
As for the last thing I've bought, it was Dekoni Lambskin Pads (Non-Fenestrated) for my LCD-XC (2021). Nice upgrade from stock pads.
That's a great vid showing all the different options and differences. I don't know too much about the specific methods and devices of upscaling, but I have some awareness of things like S-video and scart cables. The most I've done is getting a pair of component cables for PS2 and even that made a huge difference.
Have you tried using OSSC or Retrotink?
All of my old consoles are somewhere on the opposite side of the world right now since I didn't want them to collect dust + give them to my younger relatives

. So, I don't have a use for any of the upscaling devices, personally, instead opting for emulation.
However, there are things like the MiSTer FPGA which is hardware emulation which allows games to run at 100% w/o problems introduced by software emulation. I don't really see too many benefits though since the consoles it can handle are mainly pre-'95 which have pretty stellar emulation software available like RetroArch + cores. However, there are (nuanced) advantages shown here:
I might be tempted to pick up a future iteration of this.
My digital signage from Aliexpress arrived today (bottom). It's pretty cool, but I also don't suggest most people go out and grab one as a monitor. I paid almost as much for shipping as the item itself even though it was on the cheaper side for a monitor/display.
Those ankle chokers are sick. I could never pull them off so I'm jealous of you


I love them! I have one with 4cm spikes, 6k yen per handmade belt isn't too expensive, I'm happy that we're still able to get hardcore accessories…
Bought a full suit black shirt black tie everything black, black black black and I rarely wear black but I was advised that it looked good on me so whoop die doo. The price?.. for let's see here lemme transmute the currency to umm… 115 or 120 dollars yeah I'll post it if the occasion calls for it but I just can't seem to tie a… Tie. But the quality is outstanding really fuck this economy.