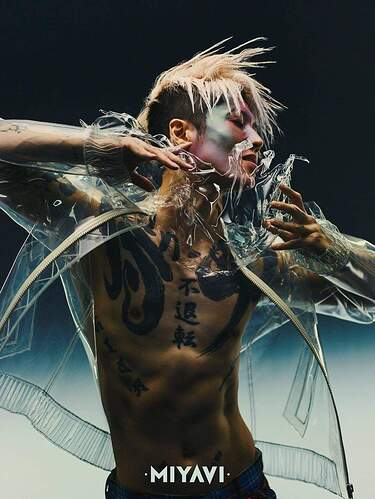 Taken from Miyavi's official website.
(Google Translated)
MIYAVI, a world-famous guitarist. The long-awaited new album "Imaginary" will be released on September 15th. It will be the 13th original full album released on September 14th, which is her 40th birthday.
With "Imaginary", MIYAVI will enter a new world. With the power of imagination, it denies the weight and brings the light of hope. MIYAVI's unrivaled guitar style has brought genre-crossing chemistry throughout his career, and this new album incorporates contemporary pop nuances to further sublimate his style and fans of the past. We will reach new audiences and borderless people widely.
ECC x MIYAVI "Let's become a world person" project theme song "Are You With Me?" In addition to original songs, there are a wide variety of original and planned full albums that include songs including covers and collaborations. The song will be recorded.