As we get ready to say farewell to year 2 of a global pandemic that has kept most of us at home for a long time, please join me in taking a look at some of my favourite releases this year. Let me know your opinion, if there's anything you think I missed, and especially if my ramblings helped you discover a new artist you didn't know about. Thanks and a pre-emptive Merry Christmas from Japan.
ALBUMS
10 | millennium parade / THE MILLENNIUM PARADE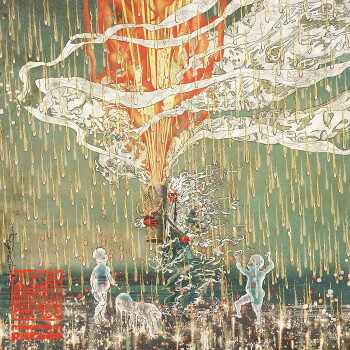 Daiki Tsuneta (of King Gnu fame) has brought together an eclectic group of musicians and styles for this slickly produced ride of alt-pop. With such a variety on display, it's hard not to find something to enjoy here, be that the energetic opening number Fly with me, hip-hop influenced Philip, or chill and atmospheric Plankton. I also want to give a shout-out to their excellent single U with Belle, which served as the theme song to the animated movie which had its Western release under the same title.
09 | RAZOR / 五枚刃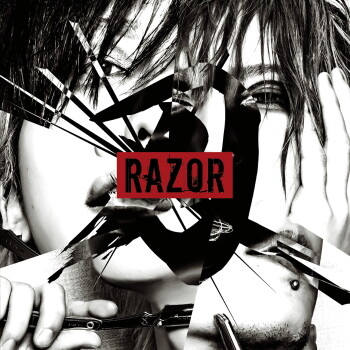 For the longest time I wasn't a fan of best albums, as being a regular buyer and collector of music from artists I like, they rarely include much in the way of new content. However when recommending new artists to other people, it's hard to go wrong with a collection of some of their best work. RAZOR not only brings a strong lineup of singles and lead tracks, they also threw in previously live-only NEW WORLD and a solid re-recording of PRIMARY (one of my personal favourites) with a tweaked intro to really get you going just like when they play it live. While RAZOR's other releases this year were a little lacklustre for me, this best album is a solid recommendation.
08 | NAZARE / BEFORE COMMON ERA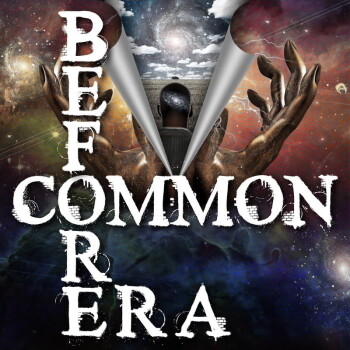 I guess this one is kind of a best album too, but it didn't seem right to send NAZARE off without giving them some credit on this list. I was a fan from the start and while a huge chunk of their discography was live-limited for the longest time, it was great seeing the members improve their live performance over their short career, culminating in an epic final show of 35 songs that I was lucky enough to enjoy thanks, ironically, to the date being pushed back because of the pandemic. BEFORE COMMON ERA is certainly a monster release, spanning two discs and 30 tracks, including remasters, re-recordings and a couple of new tracks to boot. If you haven't checked them out before, this is the definitive way to do so. Personal favourites include 受難, 無慈悲な蒼空, IDEAL and 駁-baku-.
07 | NUL. / TRIBRID ARCHIVE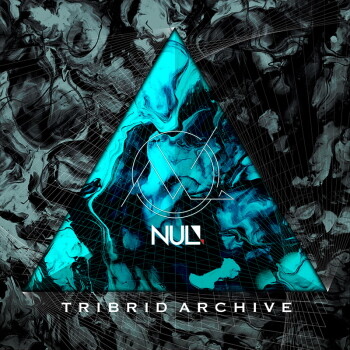 My God it's so great to hear HIZUMI's voice again after D'espairsRay disbanded back in 2011 (can you believe it's been 10 years already? Makes me feel old!) and somehow despite what he's been through he's still got it! Be wary though, NUL.'s sound is quite different from that classic VK style. With Toshiyuki Kishi from abingdon boys school (among others) on board you know you can expect some slickly produced modern rock with electronic influences and grungy guitars courtesy of MASATO (defspiral). While BLACK SWAN is probably the closest thing to old-school D'espa, there's a lot of fun variety on display here that shows NUL. is trying to craft their own unique sound, not just be appealing to a wider audience, and you can see that they're having fun on that adventure.
06 | アイナ・ジ・エンド / THE END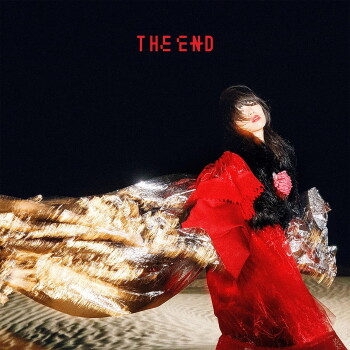 One of my favourite artists lately, AiNA THE END from BiSH has launched a very successful solo career no doubt fueled by her intoxicating husky voice and her unique way of singing that makes the most of every breath. Unlike the over-produced pop-rock that BiSH is known for (and I'm not saying that in a negative way), Aina's solo work is almost entirely composed and written by the woman herself and it's absolutely dripping with her personality and worldview. Produced by Seiji Kameda who has worked with some of the top artists in the industry (notably Shiina Ringo) I snapped up the deluxe edition of this release and was not disappointed. Not only does the base album boast gorgeous melodies like beautiful opening number 金木犀 and melancholy 死にたい夜にかぎって as well as the unsettling 虹, the limited edition includes a second disc packed with Aina's extensive collaborative works with artists as varied as MONGO GROSSO, SUGIZO and TeddyLoid, as well as her cover of hide's Bacteria under moniker SEXFRiEND. It's hard to imagine a more impressive launch to a solo career that I deeply hope will continue after today's announcement that BiSH will disband in the near future.
05 | キズ / 仇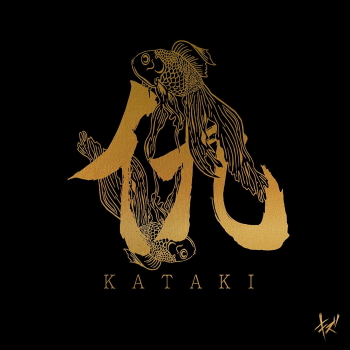 It pains me to put this album so low on here because it's one of the records I've listened to the most since I made the investment on picking up the limited edition via Mercari. Ultimately that price point and the fact that it's yet another best album on my best albums list stops it from getting any higher, but don't let that put you off. If you've been sleeping on キズ, there's no better time to get into them. They have put out consistently impressive, highly produced single after single and this album packs them all in there for you to enjoy. It's great to hear a properly mixed version of 平成 after they dabbled in surround production for that single, and there are a nice selection of B-sides in there too. The icing on the cake is the new songs, which after multiple listens have cemented themselves amongst my favourites. (The limited edition has a cheeky unlisted bonus track called 願イ that vocalist Lime first performed live on YouTube earlier in the year too). I could say fairly confidently that キズ is possibly my favourite VK band active in the scene right now, and it wouldn't be fair not to mention their latest single ストロベリー・ブルー that just came out this month and takes quite a different direction to much of their previous work.
04 | the GazettE / MASS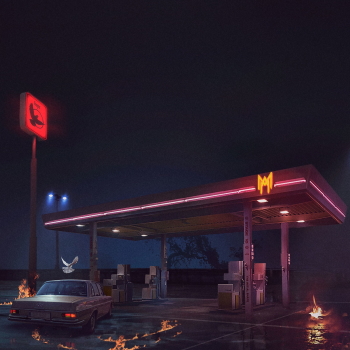 Did anyone forget that one of the oldest and most respected bands in the VK scene slipped out a new album this year? It might seem a while ago now, and that's certainly not been helped by the severe reduction in live performances over the past couple of years, but while the GazettE has one of the most volatile fanbases in Western fandom I'm firmly on the supportive side and I think MASS holds up well now that the year is drawing to a close. It has a great flow between the tracks and the runtime has been tightened up, making it much easier to listen through in one sitting than some of their more epic earlier works. While many of the tracks aren't super standout in their own right, they're just good GazettE bops and I hardly find myself skipping anything when I listen to this album. There's still a good mix of hard breakdowns, atmospheric productions with that classic GazettE feel, and more upbeat lighter numbers that I think captures well the style the band has been developing over their last few albums. And speaking of production, just like NINTH before it MASS is top-notch in that regard.
03 | アイナ・ジ・エンド / THE ZOMBIE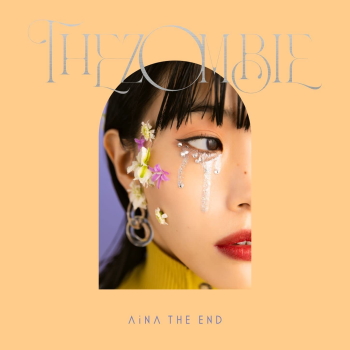 This is kind of unprecedented, but I can hardly believe that Aina managed to squeeze out another excellent album in the same year as her first. This sophomore release continues to develop her unique sound, with soulful singing, memorable melodies and catchy choruses (yes, I did just pack alliteration into the rule of three). Dramatic ロマンスの血, breathless 誰誰誰, and beautiful ペチカの夜 are just some of the highlights, but really almost every track speaks for itself. Admittedly as a super fan I picked up most of these songs when they were released as digital EPs and such throughout the year and so was a bit disappointed to see that there was very little new material on the tracklist, but objectively from the standpoint of someone who hasn't been religiously following this upcoming pop legend's rise to stardom, this album is more consistently enjoyable and just simply Aina than even her epic debut.
02 | NEMOPHILA / REVIVE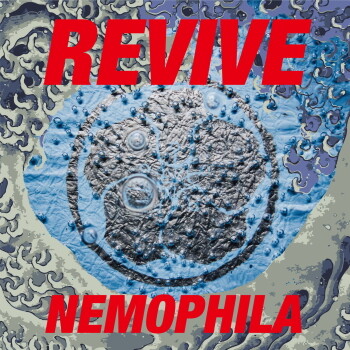 The back end of this year has been ridiculous for amazing releases, and this month in particular has packed in new material from so many of my favourite artists. All-girl hard-rock powerhouse NEMOPHILA finally make their full-album debut (ignoring OIRAN Extended Edition that was just a single collection for overseas fans). The sheer energy their songs exude and the clear pleasure with which they perform them just draws you right in, and you won't be disappointed with incredible instrumentation all round and one of the best female screamers I've heard in vocalist Mayu. Catchy riffs, soaring guitar solos and choruses that stick around in your head long after you've finished listening only make you want to go back and click play again on energetic opener REVIVE almost as soon as the re-recording of debut single OIRAN comes to an end. I also wanted to mention that new song HYPNOSIS gives me visual kei vibes with a riff reminiscent of early DELUHI, who remain probably my favourite band to this day.
01 | CVLTE / praystation 2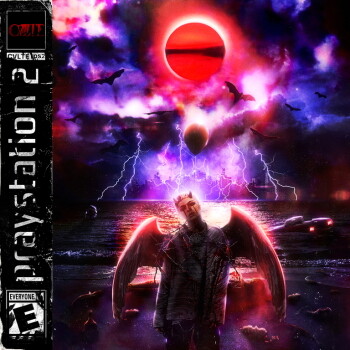 This one is as much of a surprise to me as anyone else, but CVLTE came out of nowhere this year and wouldn't get out of my head. An alternative rock unit from Sapporo spearheaded by half-Argentinian vocalist Aviel who produces almost everything himself and has his band perform his compositions live, this album is a highly stylish collection of swanky trap beats and dirty guitar tones, mixed with chill and emotional pop melodies. The phenomenal English vocals and modern lyrics are a nice change from a lot of the (let's be honest) far from natural efforts we get from many Japanese artists, and there are a ton of collaborations too including my favourite, album closer hellboy. (feat. 釈迦坊主). At a fairly brief 35 minute runtime, this album is perfect for multiple listens and I found myself immediately going back to the start and going through the whole thing again on long commutes without skipping a single track. This style of music might not be for everyone here, but it certainly took me out of my usual listening comfort zone and I can't recommend it enough. (As an aside, CVLTE also put out a new EP just this month in which Avi experiments with writing in Japanese for the first time, in case that's more your vibe).