Hey everyone! It's that time of the year again!
Spotify has enabled their end of the year wrapped up for 2021!
Get your things ready and feel free to add your spotify wrapped up playlist also so people can check out all your favorites and personal addictions!
Here's mine: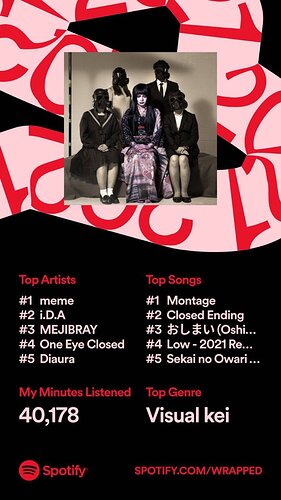 Rize's Spotify Wrapped up 2021 playlist


(link fixed, added one-by-one myself xD)
edit: it seems the original spotify wrapped up playlist redirects to your own sadly, so it's not working :<
Time for a show off you all!