I may be wrong but aren't guys from this band are famous for tons of plastic surgery?

I mean Ricko and Zyean definitely haven't had work done because they look very normal, Sena has definitely had some work done, Boogie idk tbh but he still looks good without much makeup and editing so idc if someone's had work done

My only issue with surgery is when they overdo it and it crosses over into uncanny valley territory like Cazqui or Mia
Im kinda surprised to see Uta from Nazare popping up here, maybe it's cuz I'm a straight guy but I really cant see it. He does have a kinda cool look but thought as far as being hot goes he'd be pretty low on the list. Haha.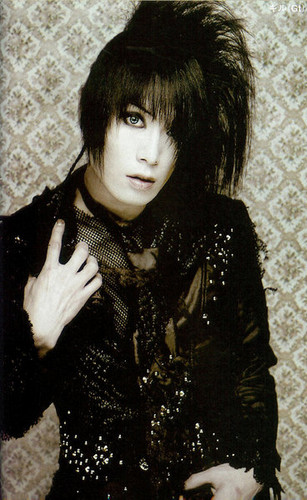 Mahiro and Hiyori are adorable <3
Keisuke from Deviloof
Hiyuu & Yuuki from Lycaon.
By definition for me a man that looks more than good, doesn't need any special treatment for that - makeup, hairstyle, outfits or finding a good angle for the camera. Bandmember or not. And I find that Gisho is one of the most beautiful men I've seen in the scene or otherwise (although I gotta say that a good styling doesn't hurt). Heck he can even rock a simple tee. But he's also got this noble look to him without even using a bit of makeup - see Kamijo. I don't know if he's still active in the public eye but I believe he's still as elegant as ever - the man is now 51. That said, all Penicillin members are good looking. Hakuei is 12 years older than me and he doesn't look aged though I haven't seen recent photos of him without makeup.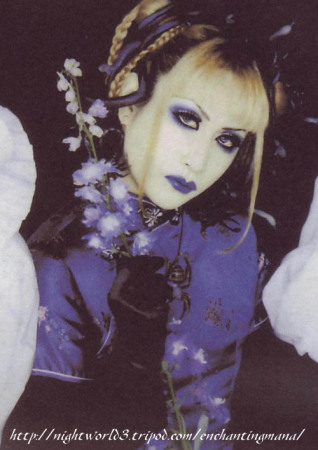 I don't know if this qualifies as "Good Looking"(?) but mana sama to me has the most alluring and captivating aura and personality. The way he knows how to work a stage and perform one song with fun childlike attitude like "Brise" live or sexy and beautiful during "ILLUMINATI" live, he always has me obsessed. He looks amazing in any outfit and is not only a skilled musician but a skilled fashion designer, model, and person overall <3
Unpopular opinion, but… Gackt and hide.
Gackt is…



Love his look during the Bel Air music video with his long hair

As a dude, I am envious of Hazuki's handsome appearance. Dude looks good in any look. Ruki is also pretty good looking.
i was just abt to come here and say gackt!! i feel like ppl care more abt his malice mizer look but i think hes attractive even up to now
ryo (gullet/9goats/keel/hollowgram/tag/hug)
he has a very sultry way of being irl lol