Honestly, same. I've bought from them twice in 2021 and they were nothing but great and professional. Good products too.
Replenished some items I sold off in my collection a few years ago. Just when you think you're done with jrock, it's not done with you.
Dir en grey - Gauze
the GazettE - Madara
Rentrer en Soi - the bottom of chaos
12012 - Decida of silence
I relate so much to buying back a CD you sold years ago lmaoo/ These are all classics and great layouts
Thought I'd honor my first Mercari purchase with a fancy commemorative photo

And that's everything that was included.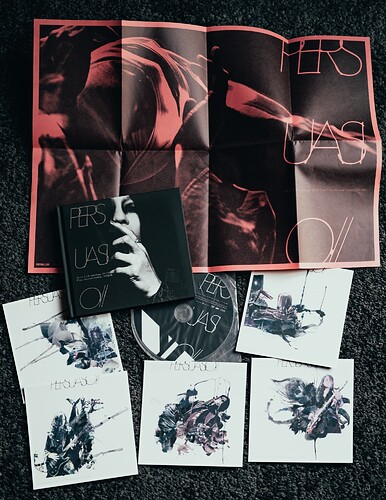 Pretty stoked to have PERSUASIO in my collection now even though almost 65% of the sum total went into fees, shipping and customs

incredible ~ a e s t h e t i c ~, makes me feel like i need to step my game up w/ haul pictures
Just taking a quick look at their site and even their refund policy on the side of every thing in their shop sounds super douchey.
"Refunds should only be issued with a legitimate excuse. Changing your mind shortly after a purchase can cause multiple issues for small businesses. […] These are our clear terms and conditions and there will be no exceptions. Please understand that we or our bands can't be expected to actually lose money as a direct result of a customer changing their mind."
They could simply just say "A fee of 5% plus PayPal/credit card fees is charged for refunds for any reason." Yeesh.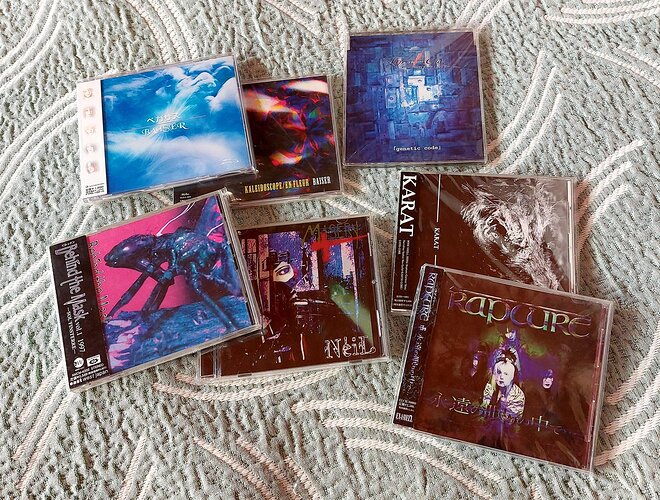 Just scored these beauties, eternal thanks to @Seth for the fast and secure shipping!

Underated soundtrack and film! Just watched this over christmas and it's so good.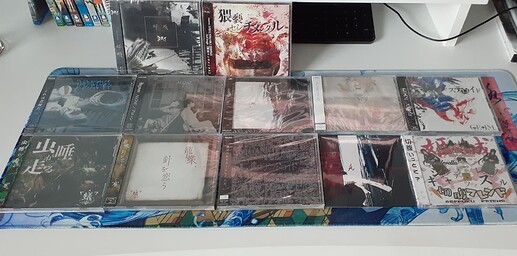 My christmas present has arrived
Completed my Misui 2021 collection
Mama. Waisetsu Sentimental third single
Dadaroma 「スタンチク」 album (regular edition)
The Thirteen Alone album (regular edition)
Umbrella 管 album (if 3 songs count as an album)
The Thirteen Icy album (regular edition)
Ge+IM Steroid album
Ari 虫唾が走る single (type B)
Ari 籠蝶、針を恋う single (type A)
Dadaroma 「僕はアンドロイド」 single (type B)
Kebyo Parade single
Cinderella Castle 切腹フレンド single