And with these two in the collection (Rock and Read volumes 70 & 89 respectively), I have completed my Ryutaro cover Rock and Read collection

I also got his Demo album (limited ed. B), which is amazing work as usual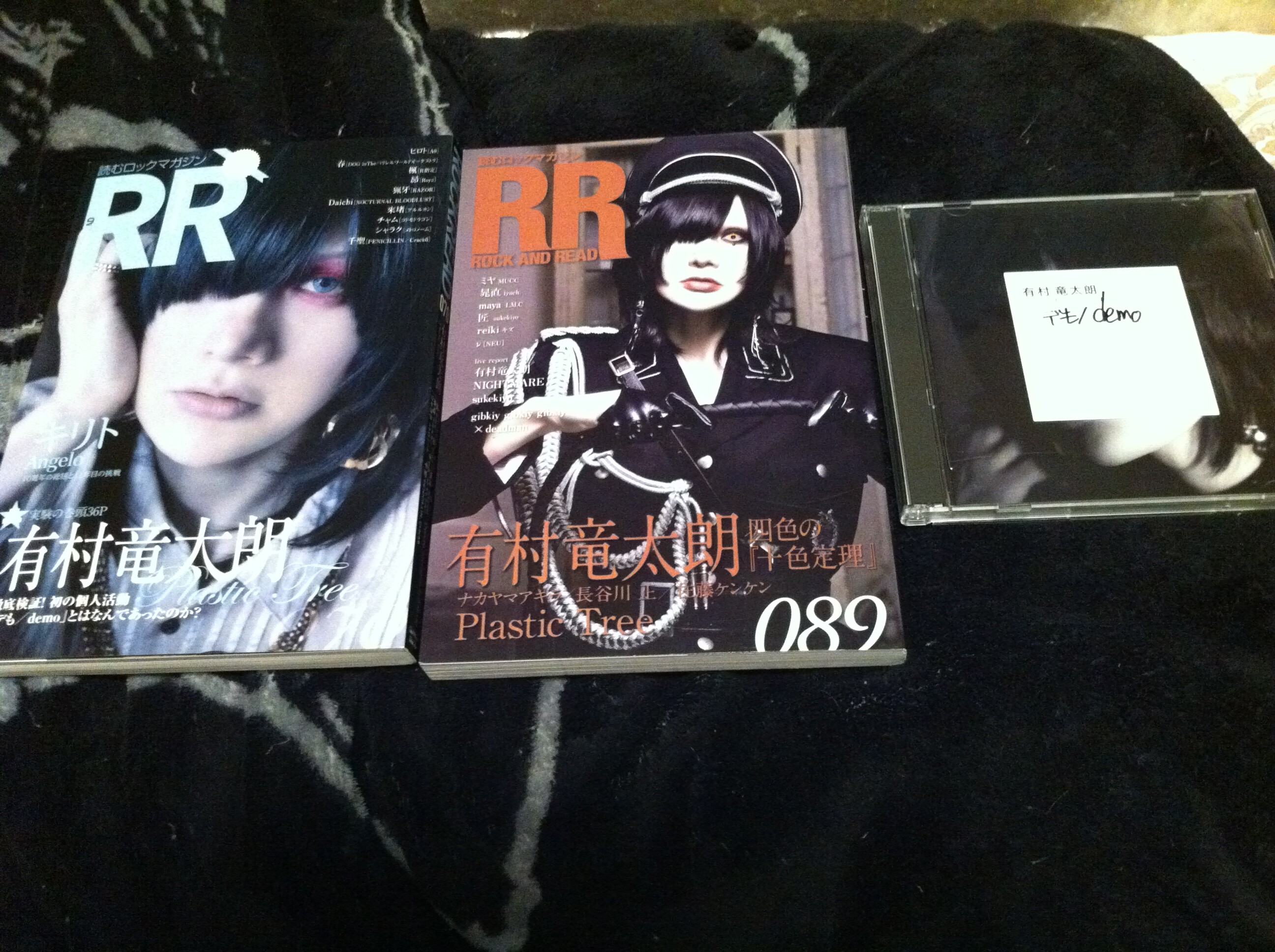 I always thought that uniform looked familiar… I just realized that it's a slightly modified replica of a Luftwaffe Captain's uniform with the Nazi insignias removed

lynch. latest album ULTIMA Deluxe edition ! A very good packaging as always, the vinyl format for XIII wasnt bad but i have more a « deluxe » feeling with this one, more colors and illustrations. Nice bluray live, especially the end (GALLOWS and ÉVIDENCE combo make you want to be there banging ! Quarter life is very well done).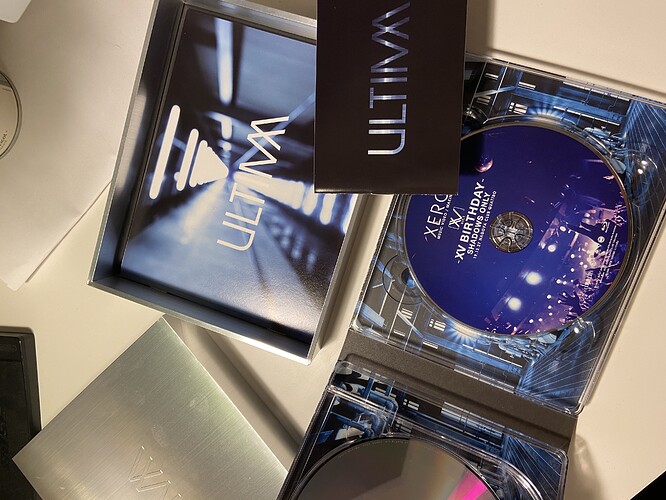 Here's my most recent haul. I have about three packages that are still stuck in custom hell right now. XD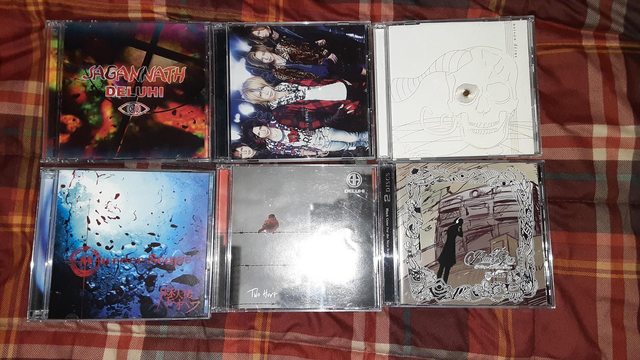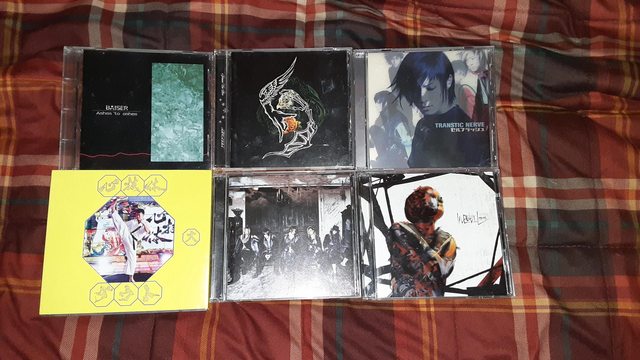 Just a few things that I've bought recently~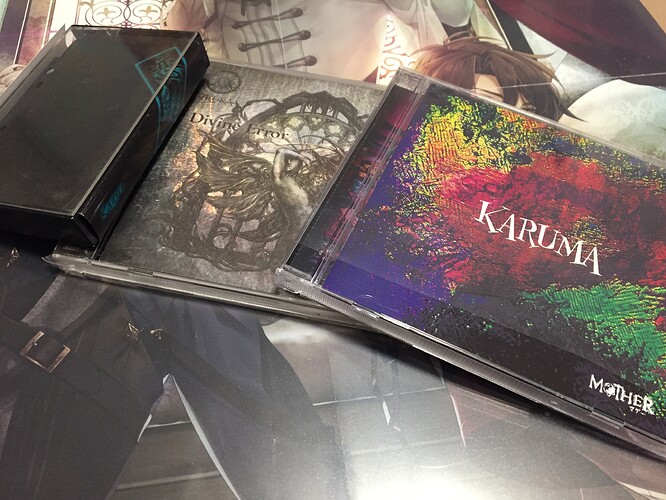 Kagrra, - Kotodama (demo tape)
Jiluka - Divine Error (Type B)
Mother - Karuma (album)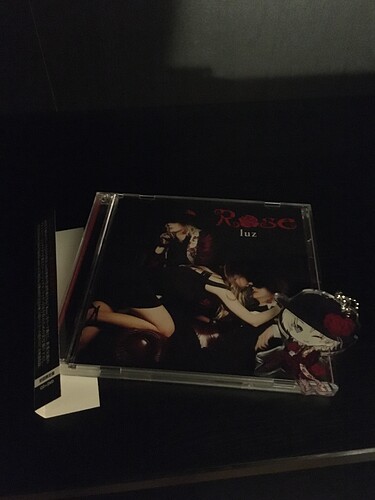 luz's Rose Limited Edition with Tower Records special keyholder
But I should be getting コドモドラゴン's WORST goods set and limited edition along with POIDOL's memorial photobook on Monday
@Ikki I totally understand the waiting thing, I have a years worth of goods amounting to at least $1000 sitting at my aunt's house and I'm close to breaking and asking her to use FedEx to send them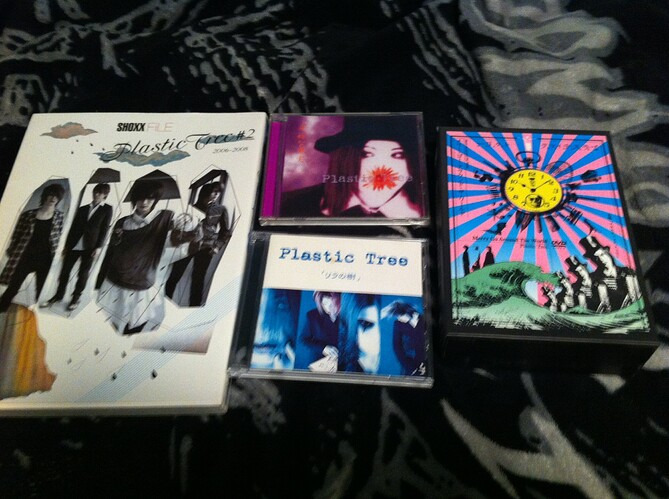 Woohoo, I got Pura's indie releases

I also got their 2nd SHOXX file along with an unopened copy of Merry Go Around the World (limited edition). I really wanna try on the T-shirt that came with it but it's not my size… I probably will end up trying it anyway though

Also Misuis new single, such as the new Sarigia CD which is still on it´s way.
NUL's "Tribrid Archive" - picked it from my mailbox just today!

Great album. Didn't dig it that much after it was released, but now I'm a fan.
Bought today a monumental Gazette album "NIL". Put it next to Sex Machineguns' "Made in USA", as a duo of the greatest J-rock/J-metal albums of February 2006!

BTW anyone knows both albums turn 15 years old this month?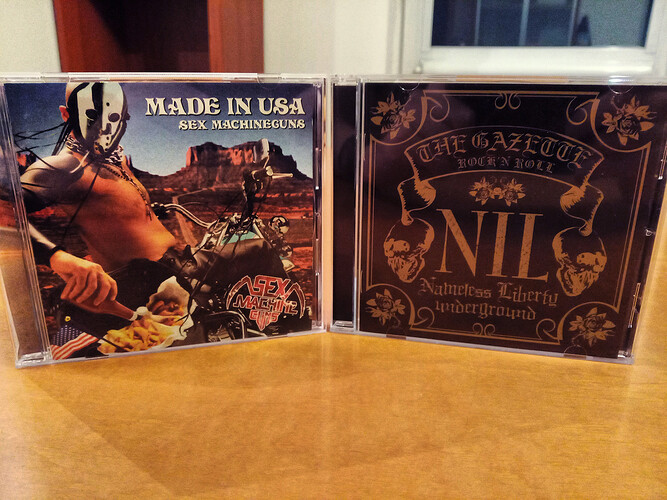 The SuG and D=OUT cds were a package I order way back in November that finally arrived. XD The other cds were a recent Rarezhut haul.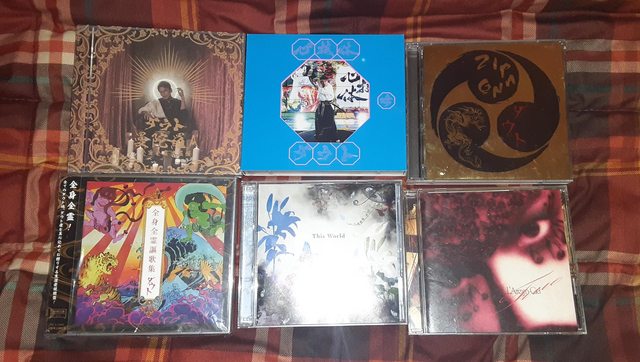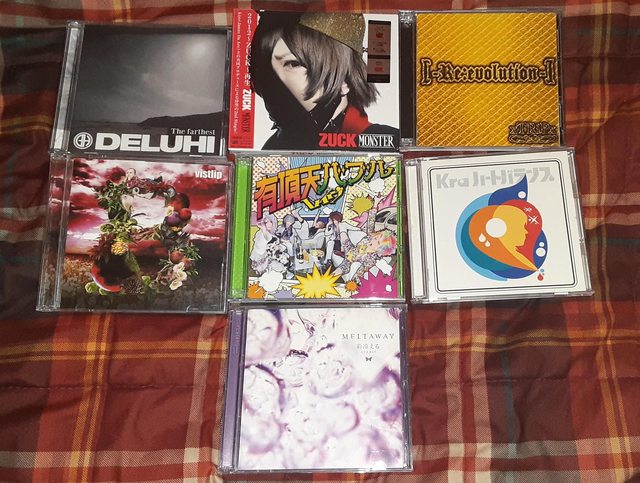 This finally arrived after sitting in Japan for half a year because the Japan Post won't send to the States. I'm so happy to finally have it in my possession!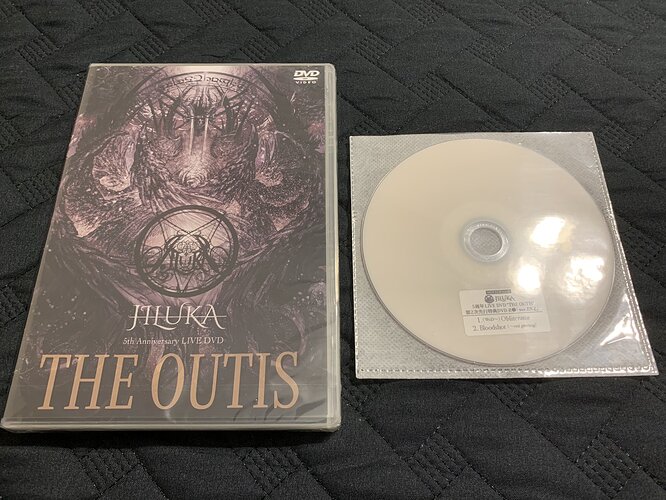 A haul of Chinese CDs trom Taobao.
Silver Ash (银色灰尘) - Wèijìnjí (未尽集): from what I see, this is a collection of demos. Quite like this band, they were pretty good (and original!) in terms of overseas VK.
Scream Records The Best Single Hits (嚎叫唱片經典單曲白皮書Vol.1+2): Two compilation CDs from Scream Records. Should have a lot of punk which I know absolutely nothing about.
V/A - Liehuo Qingchun (第1屆全國熱門音樂大賽- 烈火青春): This is a pretty good-looking Mainland Chinese bootleg of a Taiwanese compilation CD which goes for a lot of money nowadays. One of the featured bands has Samuel Tai as the singer - one song is in Putonghua, another in Cantonese.
The Breathing (呼吸乐队) - S/T CD: This is by far the worst bootleg I've ever seen. The booklet was copied with a potato and doesn't even have all the pages. The CD - which is a proper pressed CD on the Taobao page - turns out to be nothing more than a stupidly shoddily printed CD-R. Well, I'm overseas and I've confirmed receipt, so what can I do? 50 yuan spent on absolutely nothing of value.