Bought NETH PRIERE CAIN's Apollon digital single through the Double River store last night.
Gasou no Shi 1 w/ bonus cup and Gasou no Shi 2 w/ bonus DVD.
And La:Sadie's Lu:Ciel as a free gift.
Bought myself some stuff in the same bookstore the last time. This time, I was pleasantly suprised by finding more stuff from Ryuichi Sakamoto than I expected. Got some movies too.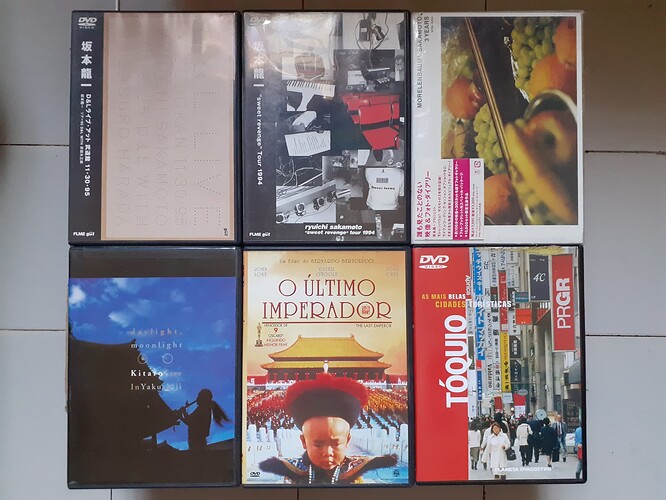 Ryuichi Sakamoto & Daizaburo Harada - D & L live at Budokan 30/11/95 - Ryuichi Sakamoto tour 95 with Daizaburo Harada
Ryuichi Sakamoto - "sweet revenge" tour 1994
Morelenbaum²/Sakamoto - 3 years
Kitaro - Daylight, moonlight: Kitaro live in Yakushiji
wow, how much that chuuzestu???
Got it for 15€

A couple Japanese pressings from my recent haul
Igorrr - Spirituality and Distortion

Alcest - Spiritual Instinct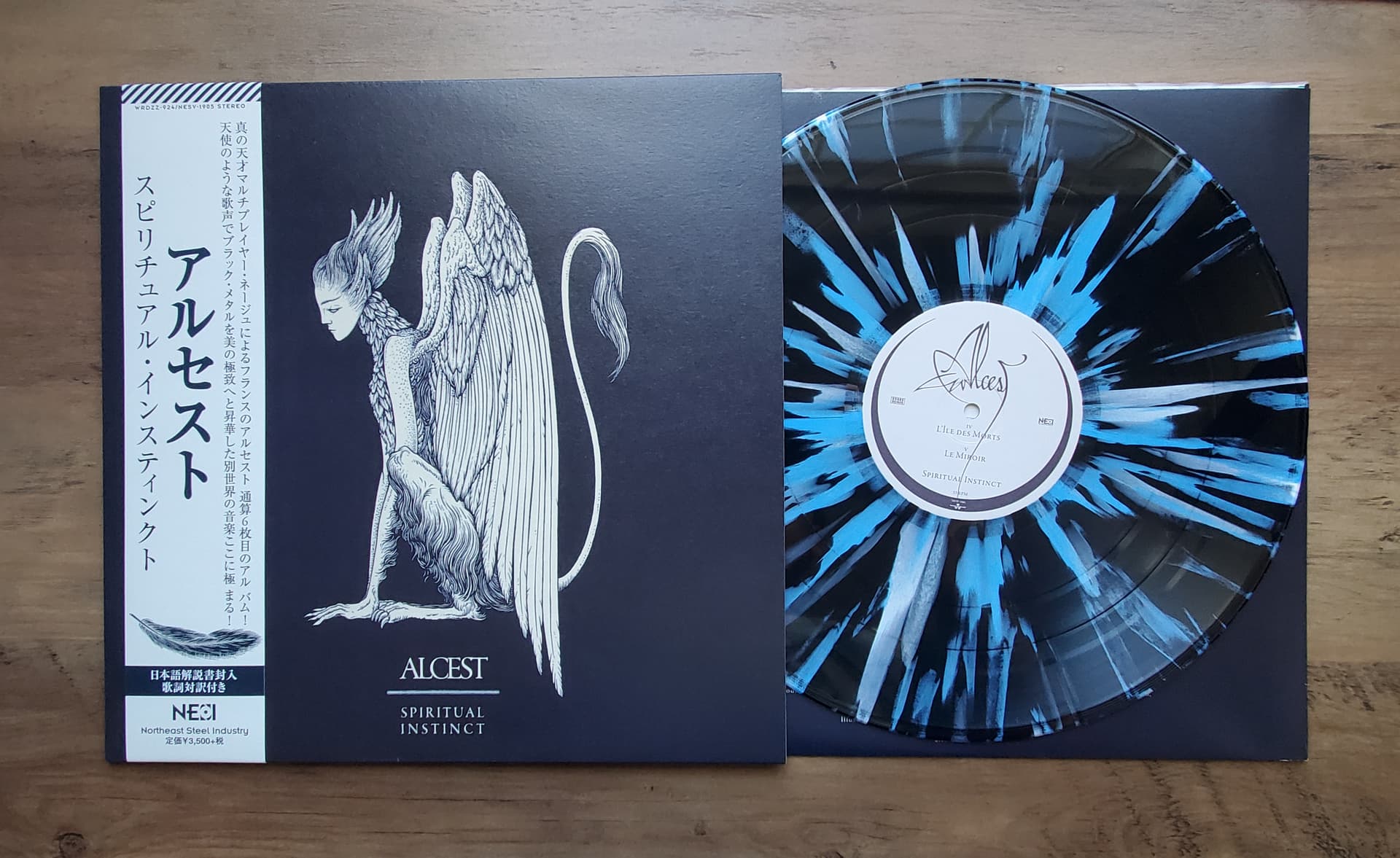 That is a leftover from the "1999 - 2008" boxset by Northeast Steel Industry from what I can tell. I bought the box when it was released, and I highly recommend the box if you can find it for a normal price. Think I bought mine for around $370, and it was totally worth the price. It's so good looking, so good sounding and just a really smart and well put together boxset.
This is actually a new repress from Nesi. I think the original boxset had different colors. He also repressed Hangman's Hymn but I didn't grab that one. I've seen pics of the boxset and it does indeed look really high quality.
Glad to see another Nesi fan here! Did you get anything from their recent drops?
Oh, ffs. I guess I will have to grab one of each of them too then. I'm a big Sigh fan and all, but all these re-releases has gotten out of hand over the past 10 years. I'm happy they've finally gotten the attention and recognition they truly deserve, but it's a bit much now IMO.
No. I'm not familiar with Nesi, other than the Sigh stuff.
Yeah, it's gotten pretty crazy. There were a bunch of new variants for Imaginary Soniscape just recently but it felt like too much supply over demand. I could just be unaware of the band's current popularity, but I don't see these selling out so…
Ah gotcha. They're a solid label. They only do represses/reissues but their quality is insane. They do some crazy splatters.
Yeah. There were either four or five different versions, each limited to 200 copies I think. I did buy all four of them, and I will buy all those on NESI too. I collect Sigh. Simple as that. But it's a bit too much, especially when bands starts doing multiple versions of each album. I don't mind one black and one splatter/colored, but 4-5 different is way too much.
One of my issues right now is that there's a billion different LP variants of Scorn Defeat, Imaginary Sonicscape, Gallows Gallery and a few more, but you have to sell your fucking house be able to afford a vinyl version of Requiem For Fools, Infidel Art, Ghastly Funeral Theatre, Hail Horror Hail, Scenes From Hell or In Somniphobia. These are the ones that seriously need a proper re-pressing now.
But I see Sigh, I buy! That's just how it is. I don't have a single copy of Scenario IV: Dread Dreams or Handman's Hyms (with the exception of the boxset), but I still got 42 Sigh releases (awaiting 4 more in the mail, and there's probably a few I haven't added to discogs yet), and that is without the huge boxset. So yeah, that's the thing I collect.
That's impressive! The most I have from one band is 14 records and the most variants I have for one release is 5. I'm all for variant collecting (even if I don't do it much since it does get costly. not to mention having the space for it).
I've been looking for a copy of Scenes from Hell as well. Agreed, they need to repress the more difficult grails.
Got it at their winter 2020 auction, if I recall correctly. Check out their thread for more info, if you're interested:
Mercari Grabs (PABLO HONEY, ギフト, Clavier~クラビア~, MaveRick, and Eat You Alive)
Also, I guess music-related. My LZ A7 IEMs are arriving tomorrow =)