This thread is about cats and their purrfection.

Show pictures/videos of pawsome cats or let us talk about cat stories.

I decided to start this topic because @araxzijk and me talked a lot about cats and my welcome thread was more a cat topic.

Here are my two cats: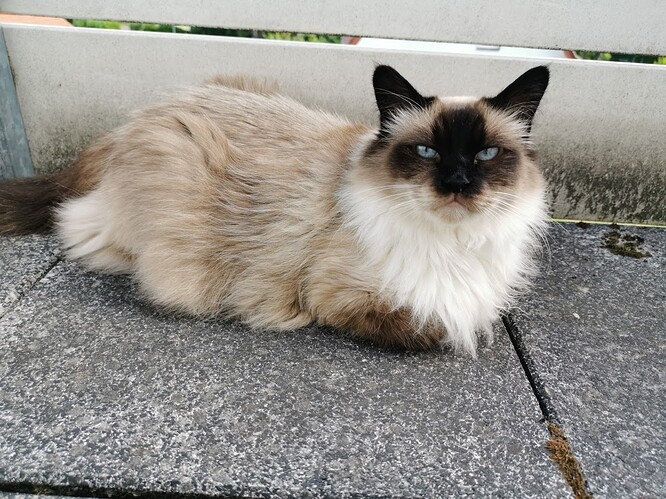 Her name is Dolly. She's a cute, little "Ragdoll". Normally Ragdolls are bigger but she's an exception.
And that's Kaschmir (in english: cashmere). She belongs to the "Maine Coon" race.