Lmao i wish this would ship to the US, I need this.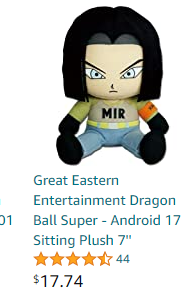 this dude
Me with my collagen and vitamin c
how fast would he eat that burger…!?
Three times faster than a normal Zaku!
I met up with a friend who's having a tough time and I know that from my perspective that's all I can do, but I still feel kinda guilty about coming home, even though it was very obvious he didn't want to go back yet…

while he probably didn't want you to go home, i'm sure it meant a lot that you even showed up and were there for him in the first place. you are a great friend and shouldn't feel guilty for doing all you can to support them. i wish the best for you both.

a youtube named Cyrus has been accused (with receipts

) of sexting a minor(s)
Are guns really necessary?